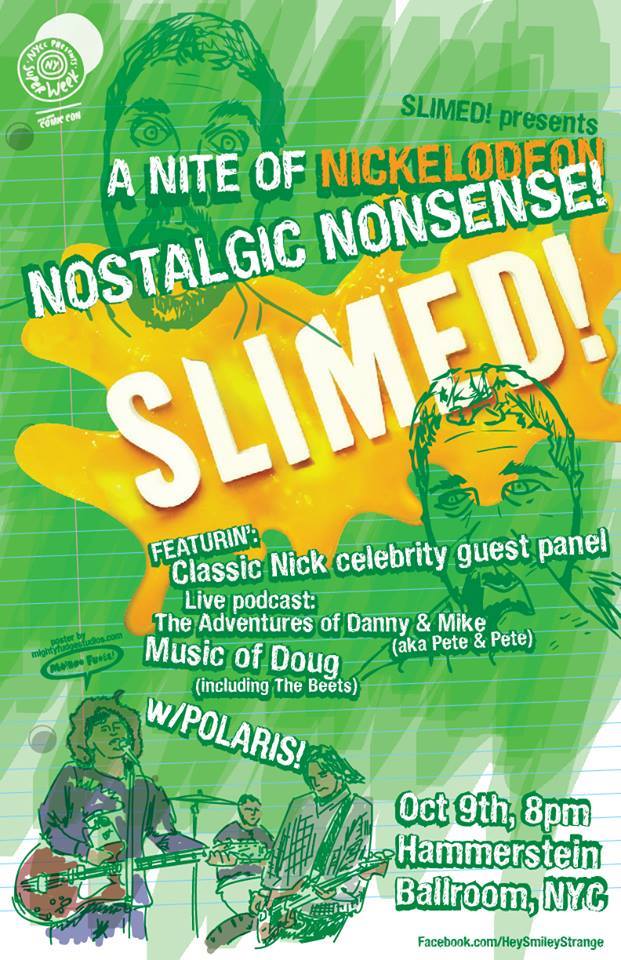 Calling all you kids that grew up in the 90s. It's time to celebrate one of the greatest decades and the television network that helped make it so memorable…Nickelodeon. The network changed the landscape of children's television and helped mold a generation. Growing up during such a special and revolutionary time for kids was pretty freakin' sweet.
Remember last year's special 90s Nickelodeon event in New York City? The spectacular night that was 25 years in the making? Well, they're doin' it again!
If you missed the event last year, you're in luck. The genius minds behind "Slimed: An Oral History of Nickelodeon's Golden Age" are gearing up for round 2 with an all new nostalgic celebration. "A Nite of Nickelodeon Nostalgic Nonsense!" is set to take over the city during New York Super Week, a special week long celebration leading up to the 2014 New York Comic Con.