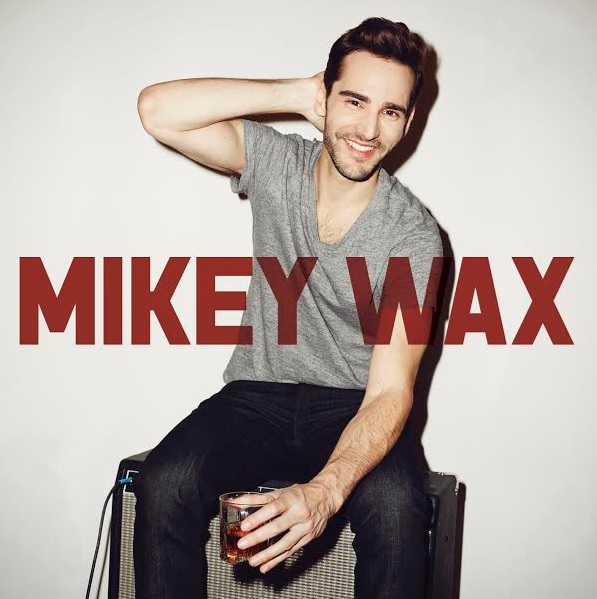 Pop/Rock artist Mikey Wax is a star on the rise. A national touring musician who has amassed over 87 thousand followers on Twitter, Mikey has opened for Jon McLaughlin, Howie Day, Andy Grammer, and more. His music has been featured on television across the country, including the hit shows So You Think You Can Dance, Dance Moms, Pretty Little Liars, and even the Olympics.
Mikey Wax has more exciting news coming up, as his new original holiday hit "And A Happy New Year" will be featured on the ABC Family hit drama series Switched at Birth. The series is celebrating the first holiday episode for the series on December 8th and fans of Mikey Wax can tune in to hear this catchy tune featured on the episode.
We had the chance to chat with Mikey about the upcoming episode, his new music and holiday EP, and what his fans can expect from him next.
Read on for our exclusive interview with Mikey Wax below:
What inspired you to begin making music? Have any other artists inspired or influenced you?
Mikey Wax: My dad was a piano player and instrumental songwriter and I remember watching him play as a little kid. I suppose that was the initial inspiration since our home was always filled with music. He taught me how to play my first song. I was very inspired by the Beatles at a young age, and being from Long Island I also grew up learning every Billy Joel song on the piano too.
I know you have an impressive resume so far but is there anyone you would love to collaborate and work with someday, that you haven't before?
Oh man – too many! I guess my top picks if ever lucky enough would be Chris Martin, John Mayer and Ryan Tedder.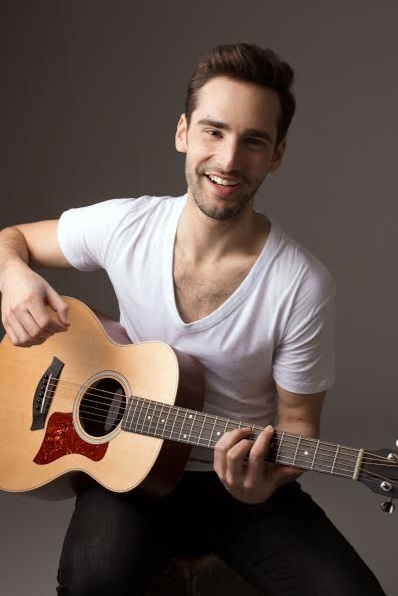 Where do you draw your inspiration from as a songwriter?
It's always changing, but a lot of it is just reflecting on life, your friends and family, and conversations you've had or overheard. That combined with a rainy day.
How would you describe your sound for someone who hasn't yet heard your music?
I always have a tough time defining my sound because I feel I have a lot of different styles. In general, I'd say my music is cinematic pop/rock music.
You've had the opportunity to open for a variety of artists like Howie Day and Jon McLaughlin. Do you have any other plans to tour? What can fans expect from one of your live shows?
I've been on tour since June promoting my new self-titled album and it's been a blast. I recently did shows with the band Parachute, Tyler Ward, and Michelle Chamuel from The Voice. I'm doing one more live online show December 21st for the holidays, which you can watch from anywhere at StageIt.com/MikeyWax. I'll then pick up again in 2015. Nothing confirmed yet, but hopefully very soon…
We try to engage the audience and have as much fun with everyone as possible during the show, while also making you cry your eyes out during certain times in the set! Ha.
Your original holiday song "And A Happy New Year" was released this year. What inspired you to create your own song for the holidays?
I've always loved the holidays and the feeling of warmth and comfortableness that comes with spending time with those you love. I'm also a fan of music from the 50s and 60s as you can tell from my early Beatles influence. I wanted to create a song that kind of sounded like it could be from that decade but with a modern "voice". I wrote that song and the lyrics for it came so easily that I didn't fight the fact I was writing an original holiday song. I let it be!
When that time of the year comes around, what are some of your favorite holiday songs that you look forward to hearing every year?
Think my favorite is "Baby It's Cold Outside" and "Rocking Around The Christmas Tree".
"And A Happy New Year" will be featured in the first holiday special of ABC Family's Switched at Birth. Were you excited to be featured on the show? Were you a fan beforehand?
I'm so thrilled to be featured on the show! It's always a huge honor whenever a show wants to use my music and I'm psyched to watch it. I've honestly never seen the show before, but I really don't get time to watch much TV. I tend to binge watch one show at a time when I'm off the road. Switched at Birth will definitely be my next binge.
How has the fan support been so far? Do you enjoy interacting with them on social media?
My fans are so awesome and supportive and I'm very grateful for them. They are always so active on social media with me which makes it fun. We have a good thing going on! Ha.
After being featured all over television and as your views and fans continue to grow, what are your hopes for the future?
I'd really like to perfect making my own sushi roll. Seems to be a great challenge. Other then that, as you mentioned, I hope to keep growing my fan base and playing for all of them as much as possible. I feel very fortunate to be doing what I'm doing, so I try to get better as a musician every day.

We'd like to thank Mikey Wax for taking the time to answer some questions for us! We really appreciate it.
Be sure to keep up to date with Mikey by following him on Twitter @MikeyWax.
Don't forget to tune in to the special holiday episode of Switched at Birth on December 8th on ABC Family.