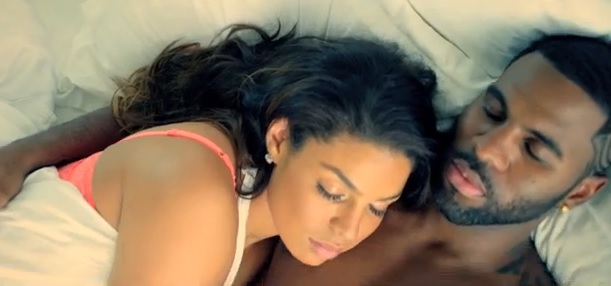 New catchy song alert! Jason Derulo has released his new music video for his song "Marry Me". The video even features a certain familiar face. Fans may recognize Jason's real life girlfriend Jordin Sparks, who appears throughout the video.
Check out the music video for "Marry Me" here:
They look so cute together!
"Marry Me" is off of Jason's new album Tattoos which is out September 24th.