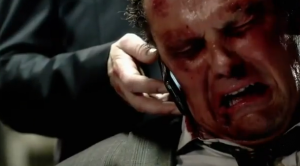 Say it isn't so! Is Person of Interest really poised and ready to kill off a major character?? That's the thing about Sweeps. The writers are encouraged to bring the best they've got for these episodes and lately, that usually means killing people off.
We won't say anything else just yet but fans of the show should definitely check out this preview for a "3 episode event" that will change everything.
Major Spoilers ahead.