This week, we had the pleasure of speaking with Dyllan Murray, who is well on his way to building the career of his dreams!
Fresh off working with Tyga on "Firecracker," he's releasing new music "very soon" according to his Twitter, and it will be called "Prove Me Wrong." We're definitely looking forward to hearing his incredible voice on some new tracks.
Check out our questions and his answers after the jump!
How long have you been singing and playing music? What inspired you to start?
Dyllan Murray: I have been singing for as long as I can remember. What inspired me to start was people telling me that I couldn't sing so I decided to pursue it even farther and show everyone that told me I couldn't do it that I can.
If you could collaborate with any artist, living or dead, who would it be?
If I could collaborate with any artist it would probably be Shawn Mendes because he is an amazing songwriter and performer and it would be a dream to work with him.
Who are your main influences at the moment? Of all time?
My main influence at the moment is myself, I like to be original and think outside of the box.
What's your songwriting process like?
My songwriting process is thinking about things that I've gone through more than once in my life and thinking about what can relate to other people.
Do you have any secret career dreams, like "headline the O2 arena" or "shoot a music video in Australia"?
At the moment I don't feel like I have a secret career dream. I'm just trying to live my life and write music for my amazing loyal fans.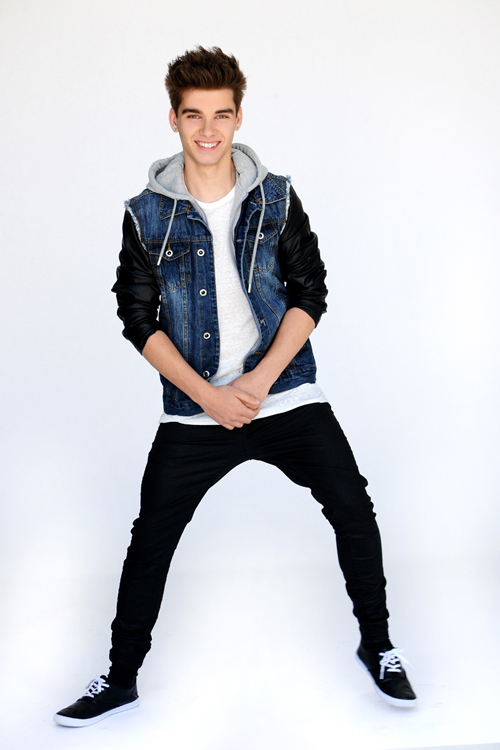 What song has the most plays in your iTunes?
A song currently in my iTunes that has a lot of plays is "Don't" by Bryson Tiller.
Your current single "Firecracker" features Tyga and Jack & Jack. What was it like collaborating with them?
Working with Tyga and Jack & Jack was so awesome because I've looked up to all three of them before working with them and it's crazy to have a song with them now.
You recently wrapped up two successful tours. What can your fans expect from your live shows?
Yes, I just finished two amazing tours. My fans can expect new things every single show. I try to update my show every time I go out. I always have my maze and dancer store with me and usually my drummer.
Do you have any plans to kick off some more tour dates this year?
Currently I have no tours planned yet. I am very excited to get back on the road as soon as possible and meet new people!
---
Thanks to Dyllan for taking the time to talk to us! We can't wait to hear "Prove Me Wrong"!