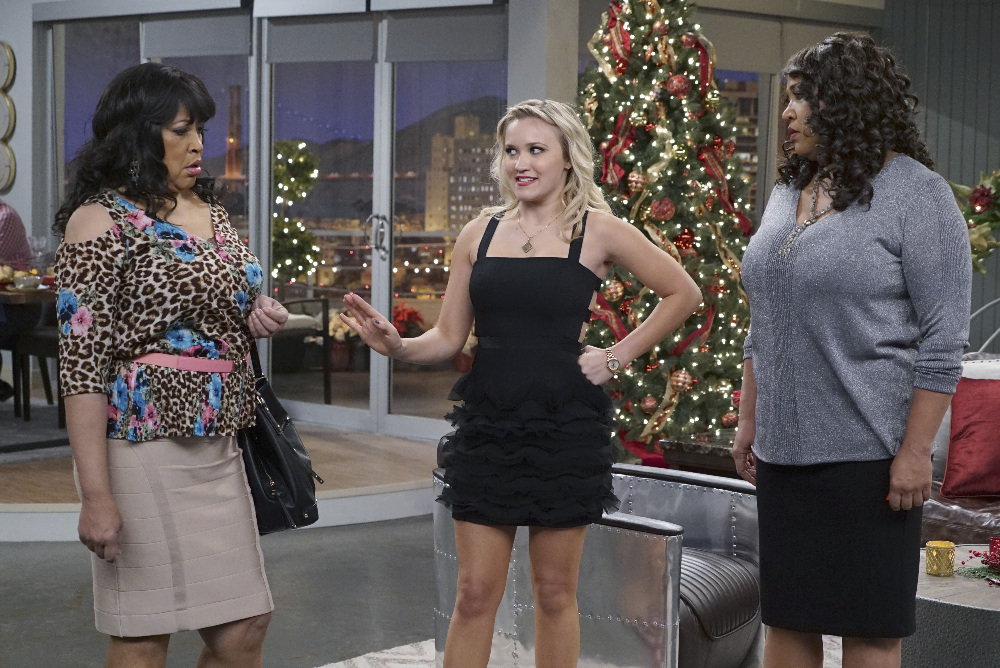 This year's Christmas episode of Young & Hungry features Yolanda's estranged sister, Jolanda, reappearing in Yolanda's life – with some encouragement from Gabi, of course. We spoke with actress Kym Whitley about what to expect from the upcoming episode, as well as some of her other projects.
This isn't the first time you've worked with Jackée Harry – you played cousins on the show 227 and twin sisters in the movie Double Your Pleasure. What was it like working with her again?
Kym Whitley: It was good! I was honored she accepted the offer. When I was in 227 and Double Your Pleasure, it was at the beginning of both of our careers, and I never got to work with her in a scene with lines. For us to both be on the screen at the same time, it shows we are two people – she is not me and I am not her!
From the episode synopsis of Young & Christmas, it sounds like Yolanda and her sister Jolanda's reunion doesn't exactly go smoothly. Without giving too much away, what can you tell us about that whole situation?
Well, family doesn't always get along. [The sisters have] been estranged, but Jolanda does come back in this episode. Of course, Gabi has something to do with it because Gabi is always poking her nose in. You'll have to watch the episode!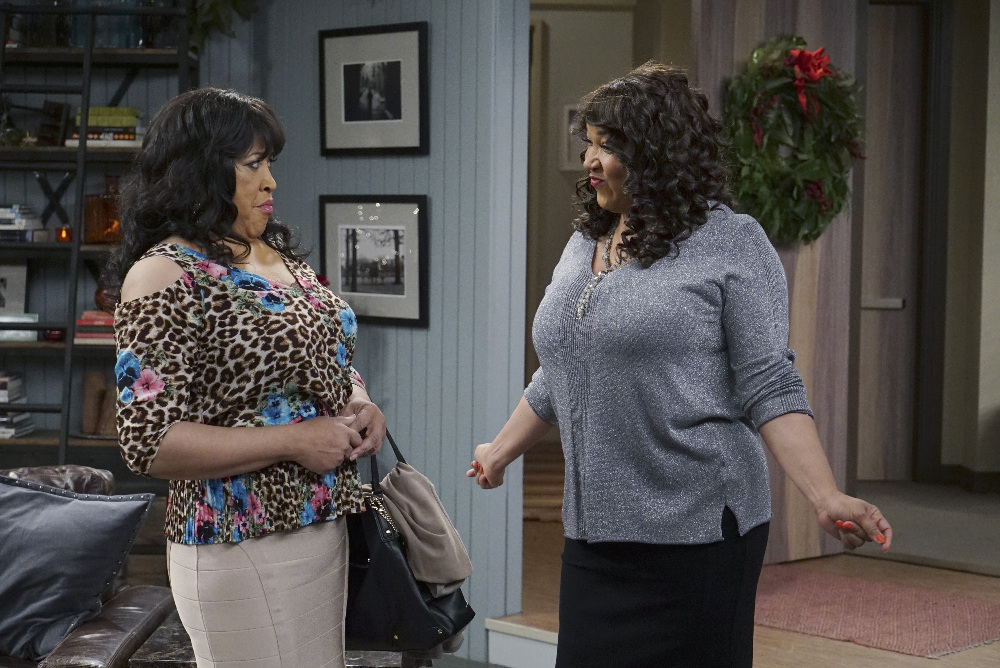 Yolanda's holiday season seems like it's going to involve a lot of fireworks. What are your plans for the holidays in real life?
For Thanksgiving, I'm on tour doing He Said She Said with David A. Arnold in Bermuda, and I'm taking my son and my dad. For Christmas, I'm going back home to Cleveland.
In terms of your other projects, Raising Whitley recently returned to the Oprah Winfrey Network. What can we expect from the new season?
Comedy – pure comedy. This is my favorite season. We have comedy and drama, and this season is hysterical. I have a friend who moves in with me unexpectedly, we go skiing at Big Bear, and it's straight fireworks. [The show] was originally half an hour and Oprah wanted to push it to an hour. I was like, "I don't know…" but she said "It'll be fine" and she was right!
Lastly, congratulations on the season 3 renewal of Young & Hungry!
Thank you!
Where were you when you heard the news, and did you do anything special to celebrate?
…I think I ate a Snickers! I had been on tour – I might have been in Baltimore. Actually, I'm pretty sure I was in Baltimore, in the hotel. It was very exciting!


Tune in to ABC Family on Tuesday, Nov. 24, at 9/8c for the Young & Hungry Christmas special, and catch Raising Whitley Saturday nights at 10/9c on OWN. You can also follow Kym Whitley on Twitter, Instagram and Facebook, and check out her website at www.iamkymwhitley.com.