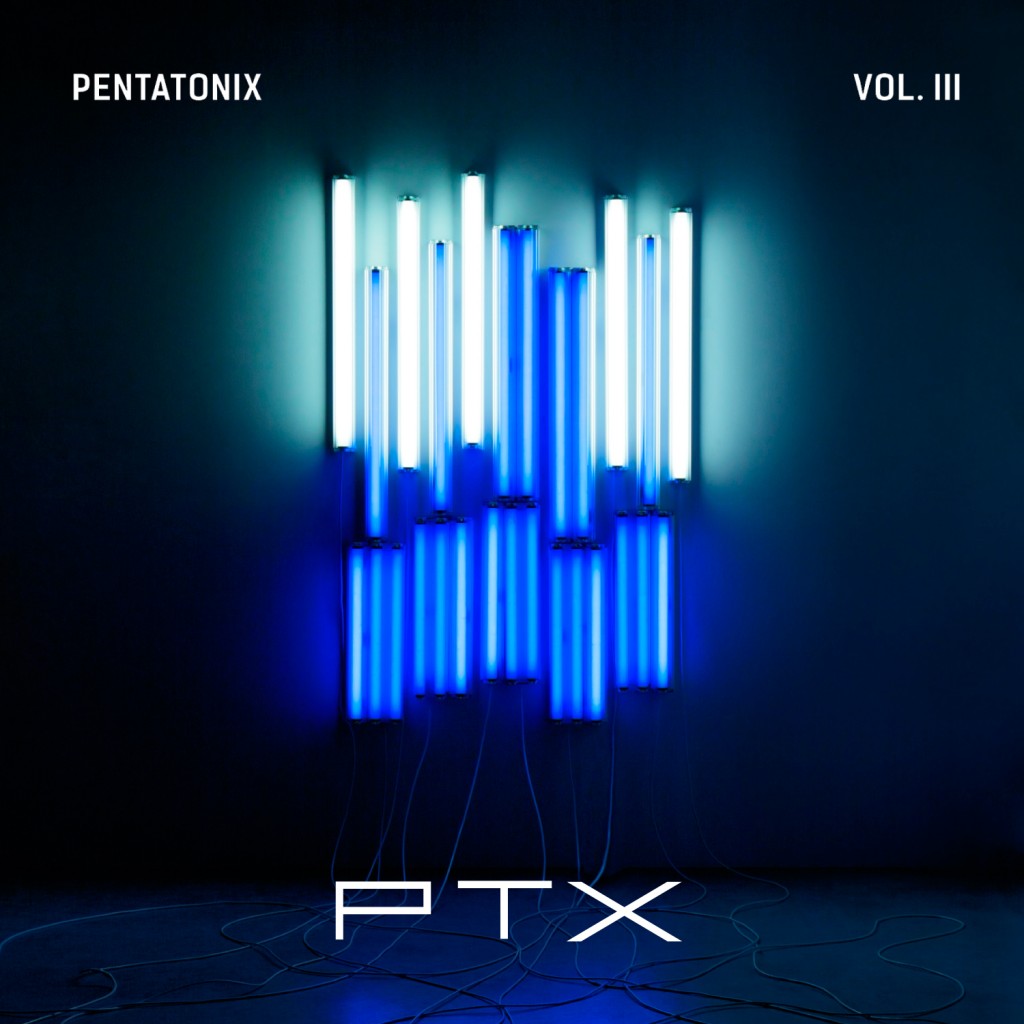 Pentatonix have recently released their latest EP PTX VOL III. I don't think anyone knew what we would be in for when these guys first walked the stage of the competition series The Sing-Off. They have taken A Capella music to a new level and have a nice, shiny new record deal to show for it.
'PTX VOL III' has no rules. It's a wonderful blend of each member's creativity, influence, and talent. You can tell they gave this their all and it shows. An EP that is a mix of covers and original songs, 'PTX VOL III' showcases magnificent vocals and insanely mind-blowing beats provided by member Kevin Olusola. My only complaint so far is that it contains only 7 songs.
Problem —
Easily a fan favorite as it was one of the biggest songs of the year by Ariana Grande. This is an excellent song that showcases each member of the group. At almost 8 million views on YouTube, the song is just too catchy. I'm at the point where I prefer it to the original. Mitch Grassi's version of Iggy's rap is preferable and Scott Hoying does a fantastic job at hitting all the right notes. Avi Kaplan's bass line is perfection in this song and his spoken parts toward the end are enough to keep you fanning yourself. Kevin seems to outdo himself every time I listen to something new and this is no exception. His beatboxing skills are fantastic on this one. Kirstie Maldonado and Mitch blend perfectly together on this song and its the perfect way to kick off the album.
On My Way Home —
A PTX original. This is easily one of my favorite songs off of 'PTX Vol. III'. It's just so good. The chorus is some of the best work the group has done, in my opinion. It's so well put together and flows perfectly. It reminds a friend of mine of The Lion King, so take that as you will. To me, it just makes me think of a kick ass song that I can't stop listening to. If for some awful reason, you have to make a choice of listening to just one song off the album, pick this one. I can't wait to hear it on the radio. With a Top 40 that is full of absolute garbage nowadays, a great song like this deserves all the praise, focus, and spotlight in the world.
La La Latch —
If, so far, you've been unhappy with the lack of Kirstie, now is the moment you can rejoice. "La La Latch" has been all over MTV with a great video to accompany it. The song is a mash-up of Sam Smith/Disclosure/Naughty Boy.
Quite frankly, even if you're not a fan of those artists, you won't be able to resist singing along. You might as well just give in. Doing your laundry later that day? Expect to hear the "La La Las" in your head. In the shower? Yep. You're gonna be lalalaing while you're scrubadub dubbing. Kirstie gets to shine during the chorus of this one. Scott gets the majority of the verses and vocally, he blows me away here. Then again, this entire group always does. This is a mash-up that is very well done, with an arrangement that is top notch, and I'm almost surprised it has "just" under 7 million views on YouTube. If someone didn't tell you, you would never blink twice that these songs belonged together all along.
Rather Be —
From this moment on, (Shania Twain will now be stuck in your head for the rest of the day) the album shifts to give each member of the group their own song to shine. While I kind of miss more of the collaborative effort of the group on these songs (I just really love their voices together) this is a great compromise for when you want to hear more of the others.
Kirstie is up first with "Rather Be". A cover of Clean Bandit, "Rather Be" is a great choice for Kirstie's voice. The song, for whatever reason, always reminds me of the large amount of Derek Jeter coverage I've been watching in recent months as it was used during his montages. Kirstie is able to add her own spin to the song and Kristie fans will love this one.
See Through —
Mitch is up next. "See Through" is another original. It's a song that is perfectly tailored for him. It shows off his range and how much fun he has while making music. You can just feel it when listening to this one. He conveys all the emotion heard in the lyrics wonderfully and this song will have you jamming. In my experience this week, it's a good treadmill song. Mitch's voice constantly amazes me. His vocal range and the power behind it is unbelievable — almost effortless. Love him. For no reason at all, other than it being awesome, I'm going to post his Frozen cover below:
Papaoutai —
"Papaoutai", a cover of Stromae, is a collaborative effort between Pentatonix and Lindsey Stirling. The group first hooked up with Lindsey and her bad ass violin skills for their cover of "Radioactive" by Imagine Dragons. This song is an opportunity for Scott to show that not only are his vocals on point all of the time, but he can also slay a song that is entirely sung in French. Who knew? Do you guys speak French? It doesn't matter. You will find yourselves singing along, even if you have no idea what you're saying.
Standing By —
Alright, ya'll. Brace yourselves. Not only is the final song on 'PTX VOL III' a Pentatonix original, it's also a song that features Avi, the Bearded Wonder, singing lead vocals.
After you've picked yourselves up, you have to listen to this one. The song is so sweet, calming, and just a soothing song to listen to. After the first chorus, the song picks up even more. The backing vocals that are a great addition to this song, showcase that these guys are so talented in what they do and how they arrange a song. In my opinion, the song is special in its simplicity and this shines a light on their efforts even more. I don't know what it is about the beat in this song but it makes me want to watch the Olympics or something. It's all very well done and if you're not blasting it in your car, you're doing it wrong.
There you have it. 'PTX VOL III' is definitely something you're going to need to check out. Whether or not you're a fan of Pentatonix (Why aren't you??), you need to buy it ASAP. Pentatonix is consistent, pure, and a breath of fresh air in a music industry that is on the decline when it comes to the quality of what we're hearing and expecting.
Pentatonix just seems to have it all and it's exactly what we're looking for.
Keep up to date and order the album over at Pentatonix's official website. Don't forget to follow them on Twitter @PTXofficial and keep an eye out for their new Christmas album "That's Christmas To Me" out October 21st!