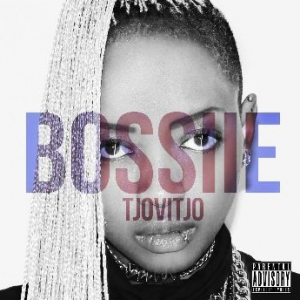 Our latest review will be for Bossiie, a fresh faced hip-hop artist from London. Bossiie is gearing up to release her new EP entitled "Tjovitjo". To help build buzz for the album, she has decided to stream it in full for press coverage and fans to get a taste of what they can expect from her music. She is also working on her second mixtape and has released several music videos to YouTube.
If you enjoy music that is similar to Azealea Banks, Nicki Minaj, and old school Missy Elliot, this just may be for you.
Bossiie draws inspiration from other South African artists and incorporates it into her sound. The first track we took a listen to was "Tip". You can take a listen to the song yourself at Soundcloud. Keep in mind, before you listen, the track is labeled as explicit.
This is the track that reminds me most of the Nicki Minaj sound I was told to look out for. The music features a bit of a retro sound that I think would do well with listeners.
We next took a listen to the music video for "B.O.S.S.I.I.E".
This track would be the one that had me hearing the Missy Elliot influence the most. The song relies heavily on her rhyming skills and works well with the simplistic sound.
We next took a listen to "Wild Up In Here". This track was a collaborative effort featuring Raphadon & Jamm Tyme.
I think I prefer this one over the title track "Tjovitjo". That one in particular didn't really feel memorable to me. On this one however, the beat is catchy and I think the previous track would resonate more with fans.
If you're a fan of solo hio-hop artists, we think you'll enjoy checking out this new artist. Her edgy sound could be a great addition to your playlist.
Keep up to date with Bossiie by following her on social media:
www.bossiie.bandcamp.com
www.facebook.com/bossiiepage
www.twitter.com/bossiiepage