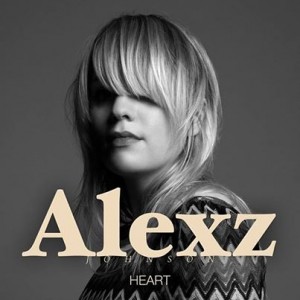 This is not a drill! Alexz Johnson is releasing new music! The multi-talented actress and singer (who just may be one of my favorite vocalists ever) is primed and ready to release her new musical project. Alexz has been plenty busy this year. In addition to gearing up for the release of her new EP and her latest single, she will be kicking off a tour in Europe alongside Ron Pope & Wakey!Wakey!.
Thanks to a successful pledge campaign, Alexz Johnson is able to give her fans the gift of her music. And sooner than you think!
Alexz's latest single "American Dreamer" has just been released and if you haven't heard it, you need to. It's what we have come to expect from Alexz. Hauntingly fantastic music that you can't hit the play button on enough.
If that weren't enough, Alexz's new EP Heart is available for pre-order at PledgeMusic. The great thing about visiting that page is that there is still time to pledge for not only the latest album, but everything from signed CDs, posters, and T-Shirts to a ticket to her album release party in New York City. You can even pledge to have Alexz sing you to sleep.
If that weren't enough, fans can hear snippets of each track from the album. I'm not even sure which one is my favorite yet but I still can't get enough of "Walking". I love everything about that song.

Be sure to pre-order your copy of Heart ASAP! This is one you're not going to want to be without. Alexz Johnson has a voice that is unforgettable and we can't wait to see what else she has in store for her fans.