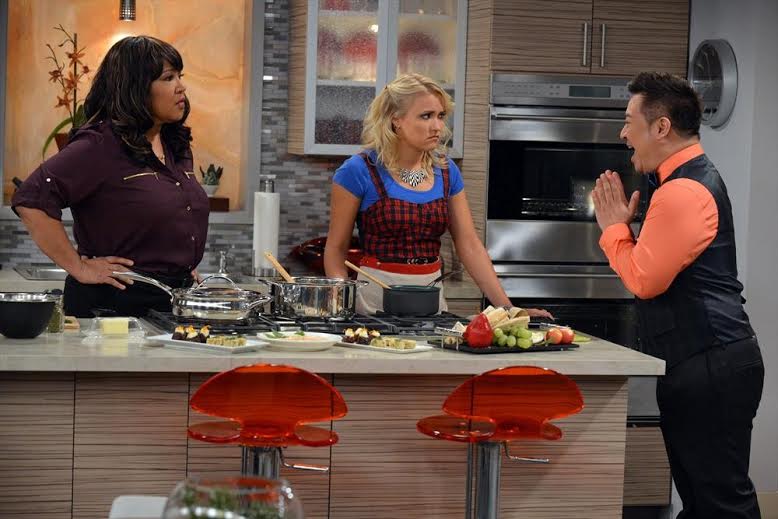 ABC Family is looking to expand their successful comedy lineup. The network has announced two new original comedy series have been picked up. The first, Mystery Girls, will be starring and executive produced by Tori Spelling and Jennie Garth. The second, Young & Hungry will be starring Emily Osment and executive produced by Ashley Tisdale. What a star studded lineup that is!
Production is set to commence on both series early this year with the series' premiering in 2014.
"Mystery Girls," starring Tori Spelling and Jennie Garth follows two former detective TV show starlets brought back together by a real-life mystery. Charlie Contour (Garth) is a suburban housewife and mother, while Holly Hamilton (Spelling) longs for her glory days in the 90's when she was on television. Both of their lives are disrupted when Nick (Pinzon), a witness to a crime and a 'Mystery Girls' fanatic, will only speak to the infamous duo, and the former friends must reunite and put their TV crime-solving skills to the test. Tori Spelling ("Beverly Hills, 90210," "Tori & Dean: Inn Love"), Jennie Garth ("Beverly Hills, 90210," "What I Like About You") and newcomer Miguel Pinzon ("A New York Love Story") star in the series.

In "Young & Hungry," two worlds collide when Josh (Sadowski), a wealthy young tech entrepreneur, meets Gabi (Osment), a feisty young food blogger, looking to be his personal chef. Gabi is desperate for the job and must prove herself, mostly to Josh's aide (Lee), who prefers a famous chef for the job. When Josh enlists Gabi to prepare a romantic meal for him and his girlfriend, the dinner goes awry and Gabi finds herself in a very awkward position. With the help of her best friend Sofia (Carrero) and Josh's housekeeper (Whitley), Gabi turns a difficult situation into an opportunity for employment and maybe even love. "Young & Hungry" stars Emily Osment ("Hannah Montana"), Jonathan Sadowski ("$#*! My Dad Says"), Rex Lee ("Entourage"), Aimee Carrero ("Blue Lagoon: The Awakening") and Kym Whitley ("Animal Practice") with Annie Potts ("GCB," "Designing Women") as a recurring guest star.
We can't wait to see what these two shows have to offer. What do you guys think?