Is anyone else ready for more Pretty Little Liars? After the shocking reveal that Ezra appears to be A, we can't wait for new episodes. We are so excited to learn more about that storyline. The Winter premiere of Pretty Little Liars is fast approaching and we've got your first look at the first episode entitled "Who's In The Box?".
Obviously, the title is a reference to who was buried when "Alison" was found. If Alison truly is alive..then who is inside? Oh, and did we mention Caleb will be returning to Rosewood? Did you miss Tyler Blackburn on the show?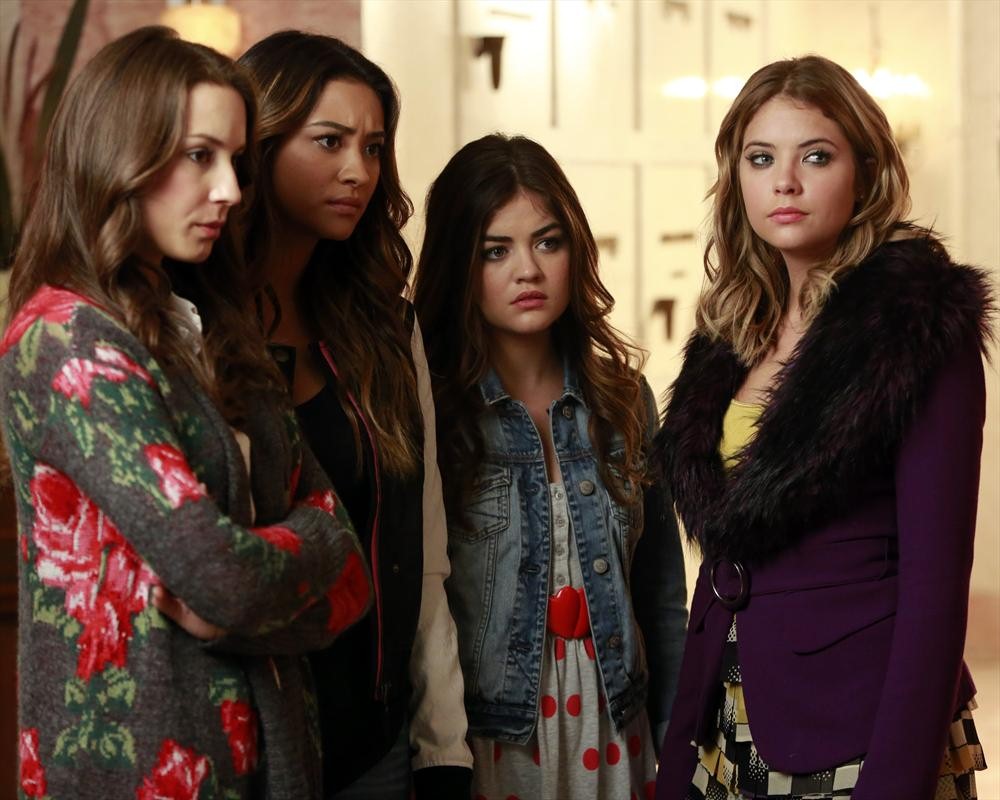 When the series returns with season 4 episode 14, the Liars will begin to investigate just who was buried that day…but Emily may have a harder time than the others.
Armed with the knowledge that Alison is alive, Aria, Emily, Hanna and Spencer have more questions now than ever before in an all-new episode of "Pretty Little Liars," entitled "Who's In The Box?," airing Tuesday, January 7 (8:00 – 9:00 PM ET/PT). Trying to put the pieces together Hanna comes up with the idea that if they find out who is really buried in Ali's grave it may lead to much needed answers. But as the girls search, Emily has trouble dealing with how she feels about Alison being alive.
Meanwhile, Caleb returns to Rosewood, and Ezra has clandestine meetings with Mona and Aria.
Pretty Little Liars returns with the Winter premiere "Who's In The Box?" on January 7th at 8/9c on ABC Family. Be sure to catch the marathon event that will air earlier in the day.