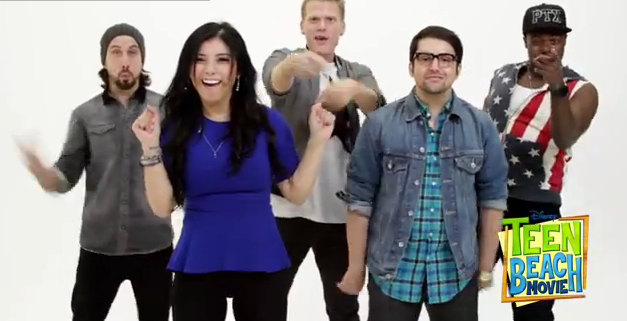 Pentatonix takes on Teen Beach Movie in this fun new video the group has just uploaded to YouTube. Singing one of the hit songs from the movie "Cruisin' For A Bruisin", the video is a fun reminder of why these guys are so great.
Even better, fans will be able to see Pentatonix on the Disney Channel on Sunday, November 17th during a special airing of Teen Beach Movie.
Watch the video here:
Pentatonix have just released new US tour dates so be sure to check out their official website PTXOfficial.com for more information.