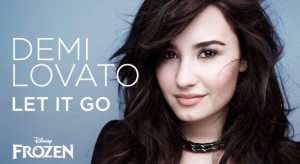 The soundtrack for Disney's Frozen is scheduled to be released on Monday, November 25th but we've got your first listen at a track off the album from fan favorite Demi Lovato. Fans have just unlocked the new song from Demi entitled "Let It Go" and can listen to the song in full as of today.
Demi's vocals are on point with this song. She's fantastic as always and the song is perfect for Frozen. Demi has vocal chops that are a lot more powerful than any Disney princess so we can't help but wonder how the song will be integrated into the movie.
Frozen will be released to theaters November 27th. Listen to "Let It Go" by Demi Lovato here:
Thanks to Evan for the tip!