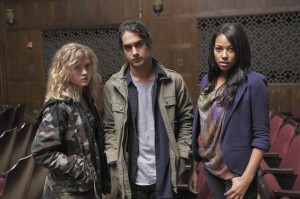 I am really loving Twisted. I hope ABC Family keeps it around because we think they've got a winner on their hands with this one! It's miles better than some of the others on the network now and we just hope the ratings reflect it.
Next week, Jo, Lacey, and Danny head to Connecticut to search for clues regarding Regina's murder.
Twisted airs on Tuesdays on ABC Family.
Check out these sneak peeks of next week's new episode of Twisted "Three For The Road."
Video: