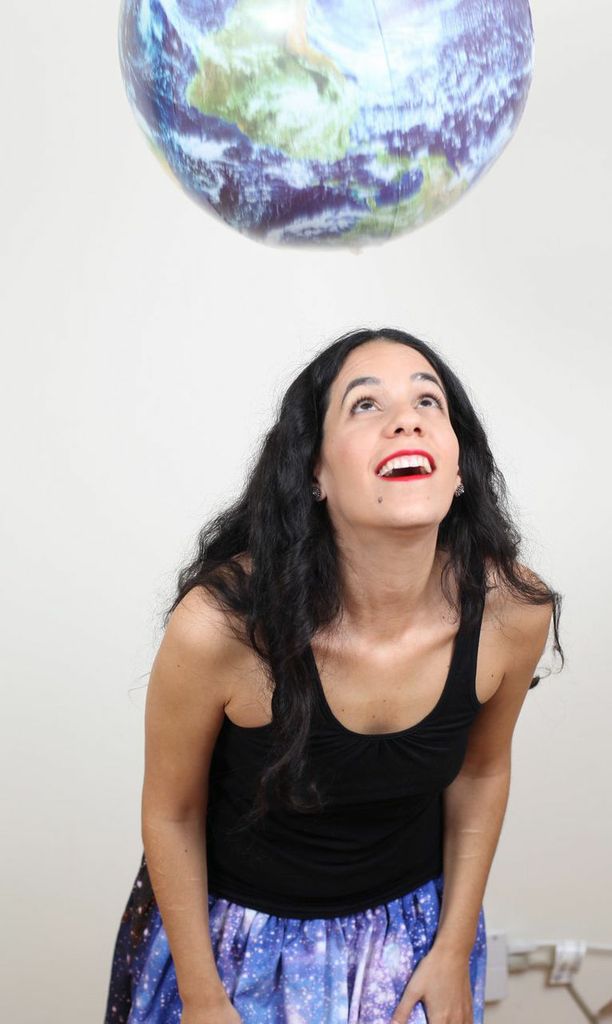 NYC-based singer-songwriter Emilia Cataldo is the creative mind behind Nehedar. A project with a slew of creative and musical influences, Nehedar has just finished and released their latest full length album. This album is a first for Nehedar. After previously releasing 6 independent albums, "The Warming House" is the first crowd-funded album.
We reviewed her in the past, comparing her sound to Regina Spektor while others have heard similarities PJ Harvey, Aimee Mann, and Tracy Bonham.
"The Warming House" is an album full of different sounds. Seriously. Everything from fiddles and horns, pop, punk, rock and folk sounds and electronic beats. Her 7th album is full of mesmerizing and heartfelt lyrics and I'm eager to see what's in store with this one.
The first track we listened to was "Come Into The Light". The song is said to be about her struggles during her pregnancy without her mother. Immediately, the soft guitar puts me in an even bigger emotional state than I already was. The production value seems to be on another level this time and it shows in a positive light. You can tell this song is full of heart and it makes me want to cry.
A video was made for the song. Check that out below:
"Is It Annoying" is the next track I listened to. Incredibly different from the previous song, this track starts off with a bunch of horns in your face. It features a much different sound and actually reminds me a bit of Alanis Morissette. This song is described as a feminist anthem and with lyrics like "Can I help it if I want to be free?", it shows in a pleasant way.
"Don't Look" is another track that departs from whatever sound you think you're getting used to with this album. Each song is another experiment and a different sound and experience while listening. This song is more upbeat and I can tell it would be a great live experience.
You can listen to the full album of "The Warming House" from Nehedar here: https://nehedar.bandcamp.com/album/the-warming-house
I'm liking this one even more than last time so I think you guys will love it. Check it out!
http://www.nehedar.com
http://www.music.nehedar.com
http://www.facebook.com/nehedarmusic
http://www.twitter.com/nehedar