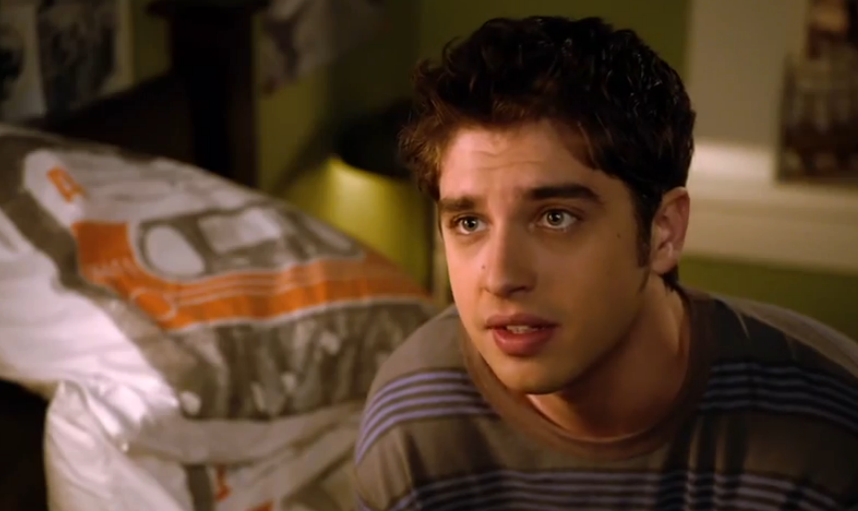 Is Brandon's secret finally about to be revealed? What would the fallout be like? …I can't wait! Let us know what you think. Elsewhere, Callie's emotions get the better of her with Wyatt and Jude while Stef worries about what Mike is hiding about Ana.
Watch the preview promo and sneak peeks from The Fosters 2×06: "True Be Told" below:
The Fosters 2×05:
CALLIE'S CONCERNS FOR JUDE MOUNT
IN AN ALL-NEW EPISODE OF "THE FOSTERS,"
AIRING MONDAY, JULY 14 AT 9:00PM ET/PT ON ABC FAMILY
Burbank, CA (June 24, 2014) – Callie worries about the drastic effect her recent actions have had on Jude in a new episode of "The Fosters," airing Monday, July 14 at 9:00 p.m. ET/PT on ABC Family.
In the episode titled, "Truth Be Told," Callie frets about the anxiety her recent decisions have caused Jude. Emma second-guesses her breakup with Jesus, putting him in an awkward position with a new love interest and with Mariana, who becomes unwillingly involved in his dilemma. Stef struggles with her suspicions about Mike and debates moving forward with her investigation into Ana's disappearance. When Brandon's bandmates take him on a hike for some "special" inspiration, Brandon opens up to an unexpected confidant about his past transgressions. And Callie's emotions get the better of her when things get hot and heavy with Wyatt.
Read our recap of last night's episode "Say Something" here.