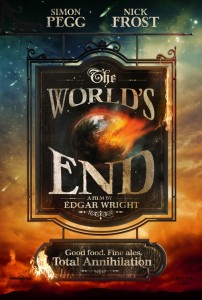 I am already getting excited for this and stocking up on popcorn. We are just a few weeks away from the premiere of The World's End. The third installment in the Cornetto Trilogy starring Simon Pegg and Nick Frost is set to hit US theaters August 23rd.
If you're a huge fan of the Edgar Wright films like I am, you're not going to want to miss this. Regal cinemas is presenting a The World's End marathon of all three films in the trilogy. On August 22nd, you can view all three movies starting with the insanely popular Shaun of the Dead.
For only 20 dollars, this sounds like a steal to us.