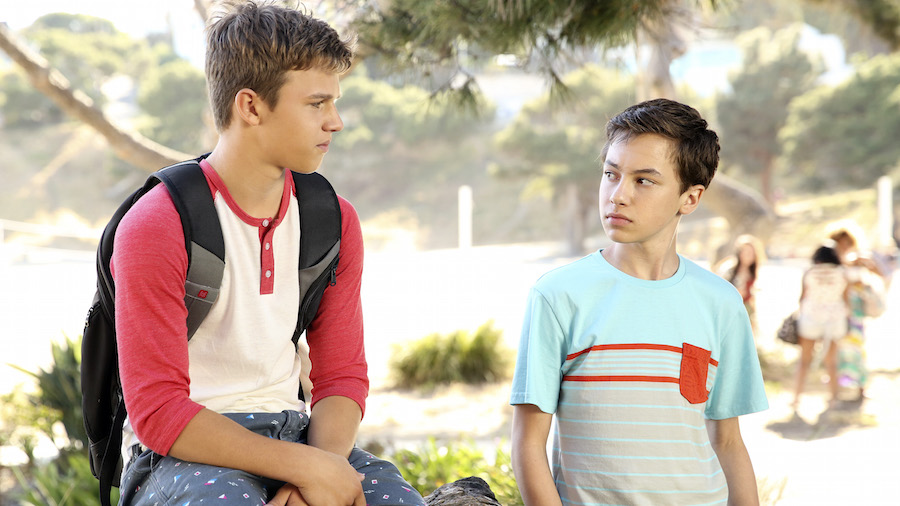 After weeks of speculation and anticipation, the big day is finally here: The Fosters season 3 premieres tonight, and we caught up with Hayden Byerly, who plays Jude on the show, to find out what to expect.
We saw Jude go through so much in the first couple of seasons: Callie rescued him right at the beginning of the series, he moved in with the Fosters, he met Connor, he got adopted. What's next for him and how are we going to see him continue to grow in season 3?
Hayden Byerly: In season 3, we're going to see a lot more of Jude's soft, sweet side. We're going to see how caring he is; he does a lot of very kind things for people. And, of course, we're going to see a lot about his and Connor's relationship, how they're going to continue to develop that and the decisions they're going to make.
The fans LOVE Jonnor. Can you give us any hints about what's coming up for them as a couple?
A lot of good things! There's a lot of very, very good things between them. There's even a couple of scenes where I'm sure the Jonnor fans won't be able to contain themselves – they'll be so excited.
Season 2 ended on a crazy cliffhanger. Obviously you can't get too specific, but how will the outcome of the car crash affect the family over the rest of this season?
Well, the first episode picks up six weeks after the car crash, so we really start off seeing the impact it had on the family and we see how it's affected them. As the season continues, you'll start to see a little bit more about what has happened from the car crash and how it's affected people's decisions and how it's really changed some of the storylines. It's very cool. There are a lot of crazy, crazy bombs that are going to be dropped.
You've been playing Jude for a while now, so I'm guessing you know him quite well as this point as a character. What are your favorite and least favorite things about him?
I think that my favorite thing about him is how he's changed so much over the course of a couple seasons. I think it's incredible that he started off as a very quiet and shy kind of kid, and now he's developed into this young adult who's trying to find himself and figure out everything about himself as a person. It's really, really cool to see. As for disliking Jude, I don't know if I really dislike anything about him – I think that everything he has makes him into the person that he is, so I like all of his qualities.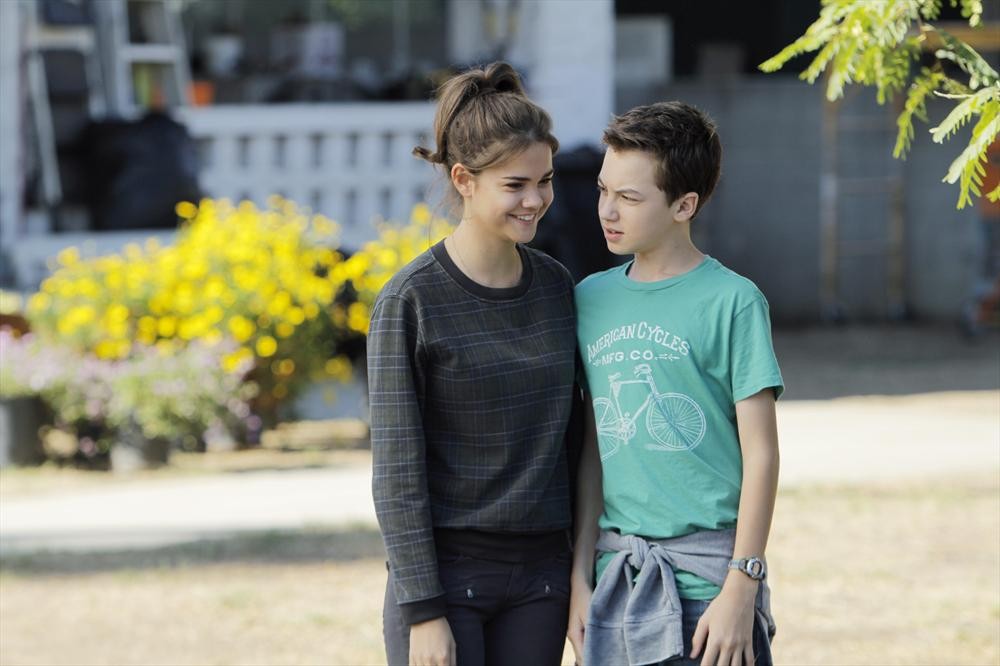 Do you think you'd be friends in real life if you went to school with him or met him somewhere?
I would think so, yes.
I feel like he's hard to not want to be friends with.
I know – he would be a very cool kid to be friends with.
Over the past couple of seasons, especially toward the end of season 2, Jude and Lena developed this very special bond and we had some great scenes between the two of them. Does that continue into season 3?
Yeah, we're going to see some more stuff between the two of them. They've always kind of had that special bond ever since Jude came into the home. We're also going to see a little bit more between Stef and Jude – there are some close moments that they share, and I think that's something that's going to be great to see.
Callie gained a family with the Quinns, which put Jude in an awkward position. Does Jude continue to struggle with that in season 3, or does it get easier for him?
I think Jude is always going to be a little jealous about sharing his sister with her birth father and half sister, but Jude knows she's going to be adopted by the Fosters soon. He really just wants his sister to be happy and knowing that she is happy talking to her other family is all Jude really wants.
What are you most excited about for season 3?
I don't know if I can say what I'm most excited about! It's actually the episode that we're filming right now – it's really going to be a very warm episode. There's a lot that happens and a lot of drama, but it kind of brings some comedy into it. I think that this episode is going to be my favorite of the season, but I keep saying that and they keep making more scripts, so who knows! We have four more episodes to [film].


Tune in to ABC Family tonight at 8/7c for the premiere of the third season of The Fosters!