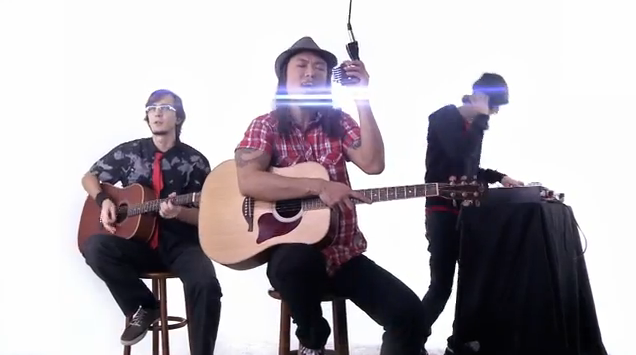 In our latest review, we take a look at a new and passionate artist. Ras Xix has just released his self titled full length CD. Described as being similar to Jeff Buckley and Jack Johnson, Ras Xix has been traveling the world to incorporate a mesh of different sounds. His music can best be described as acoustic rock fused with electronica. It's a refreshing sound that makes this album listen a pleasant experience.
This debut album boasts "lyrical depth and insight" so we sat down to take a listen.
The first song we took a listen to was "Las Arenas de Cartagena" which doubles as the debut single and music video from Ras Xix. As a listener, I'm immediately drawn to the smooth vocals and interesting sound. As mentioned before, this track fuses an acoustic and electronic sound with a dash of a flamenco rhythm. The guitar stylings are a particular standout with this track and make the song a refreshing and exceptional choice.
The music video for "Las Arenas de Cartagena" can be seen below:
Ras Xix plays all instruments with the exception of the drums and writes and arranges all music on the album. Sadly, in this day and age, that can't be said for many performers.
We next took a listen to "New Religion". This track has more of a rock feel right off the bat. The guitar is a heavy presence as the song begins and continues throughout. Vocally, I prefer the previous song. However, the guitar makes this one a "Must Listen".
Next up: "Weightless With You". The title alone had me assuming this would be a slow love ballad but I would be way off. Once again, this track stands out vocally and the lyrics keep my attention as the song progresses.
Tracklisting:
01. Weightless With you
02. Nora 5
03. Over
04. Simulacrum
05. Consent
06. If It's Gone
07. Las Arenas de Cartagena
08. New Religion
09. Intergalactic Love Affair
10. Miss Simon
11. Machine
The final song we took a listen to was "Nora 5". This song starts off with a slower acoustic feel and the guitar presence is very soothing and pleasant. The soft beats and vocals begin and I can already tell this song will be my favorite of the bunch. This track features a sense of passionate vocals and strong lyrics that are very appreciated. I would definitely recommend listening to this one.
Ras Xix can currently be seen on tour. You can keep up to date and check out more info by visiting one of his official links below:

http://rasxix.com
http://rasxix.bandcamp.com/
https://www.facebook.com/ras.xix.music
https://twitter.com/rasxix
If anything we have described to you sounds like it's in your field of interests, we definitely recommend checking out this album. Ras Xix's album is also available now on iTunes.