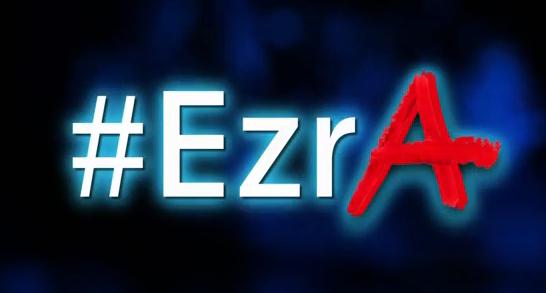 Sadly, we don't have any stills from the upcoming Halloween episode of Pretty Little Liars just yet. No word one what fantastic costumes the girls have planned for us. All we have is this glimpse in the preview that aired for the episode. If you're done reeling over the massive reveal that Ezra may be A, or at the very least, an angry English teacher, you're ready to read the synopsis for the next new episode.
"Grave New World" is the upcoming Halloween episode set to air on October 22nd, followed by the series premiere of Ravenswood.
Spoilers:
UPDATE: Full recap of the episode here.
The town of Ravenswood reveals itself to be more than meets the eye for many in the two hour "Pretty Little Liars" and "Ravenswood" special event airing on Tuesday, October 22nd during the network's annual "13 Nights of Halloween' programming event.

In the special Halloween episode of "Pretty Little Liars," entitled "Grave New World," airing Tuesday, October 22nd (8:00 – 9:00 PM ET), Aria, Emily, Hanna and Spencer crash the Ravenswood Founders Day Celebration after finding a clue in "A's" new lair that Ali may indeed by alive. Dressed in their finest Edwardian wear, the ladies hit the creepy cemetery party to find Ali before "A" can. But if Ali is truly alive, could the PLLs be leading "A" straight to their friend without knowing it? With Ezra lurking in the shadows, "A" may be closer than the girls realize.

Meanwhile, Caleb heads to Ravenswood to help the girls and meets kindred soul Miranda (Nicole Gale Anderson) along the way.
Will this episode provide any answers? Will it be more along the lines of creepy and fun?