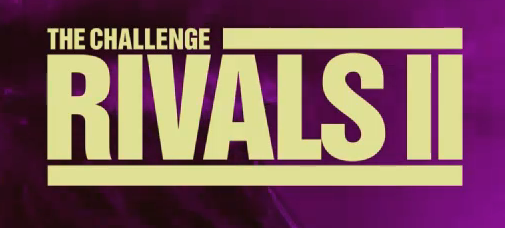 While CT and Diem get closer, other pairings blow up on an all new episode of The Challenge: Rivals II.
Who went home this week on the new episode "Thrilla in Camila"?
Recap:
Frank begins the episode by talking crap about Jemmye and being as cruel as he can be. Jemmye hears this and thinks Knight should defend her. Knight is still a total blitzed Dbag so that's not going to happen anytime soon.
Camila, seeing her partner getting in a fight, tries to calm her down..by being extra loud and crazy herself. Johnny, Camila's kryptonite, eggs her on a bit and Camila loses it. It takes three girls to pin her down, kicking and screaming. Ya know, I've been watching this show for years and I never stop marveling at the things that go on in this house. How much cleanup is needed when a season is over? The cast doesn't strike me as the type of people to clean up after themselves. No matter where a season takes place, I'm sure the show needs things like carpet cleaners cary nc, or a good tub of oxyclean at least.
The Challenge
Swingers
Teams must swing on a trapeze and swim out to a buoy and back. The fastest time wins.
Winners:
Ct and Wes
Jemmye and Camila
The Jungle:
Cooke and Cara Maria automatically go into the Jungle.
Jonna and Nany are voted in with the deciding vote going to Jonna's friend Frank.
Snappers
Teams must be blindfolded and able to snap a wooden rod over their opponent.
Eliminated:
Jonna and Nany