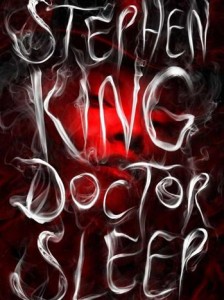 BIG NEWS for Stephen King's fan. As today marks the debut of Under the Dome (adapted from his novel published in 2009), his next book Doctor Sleep gets a teaser.
Doctor Sleep is not just the simple new King's book it's also the sequel of one of his most popular novel: The Shining. The novel became not only a literary hit but also cinema classic with Stanley Kubrick's adaptation featuring the incredible performance from Jack Nicholson.
Planned to go on sale September 24, the novel will follow Dan Torrance who is now a middle-aged man still haunted by the inhabitants of the Overlook Hotel. Years after the events of The Shining, he is settled in a New Hampshire Town where he works in a nursing home using his remnant shining power to provide the final comfort to the dying. Over there, he becomes for the patient the "Doctor Sleep".