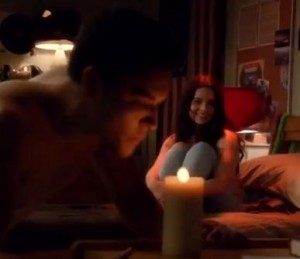 What did you guys think of last night's "What If?" episode of Switched at Birth? We loved it. It was better and more interesting than the entire rest of the season. I found myself bummed when we reverted back to reality.
Following the family emergency involving John, the family struggles to get back to normalcy. Allison Scagliotti guest stars.
Switched at Birth airs Mondays on ABC Family.
Check out the sneak peeks for next week's episode "The Physical Impossibility of Death in the Mind of Someone Living."
Video: