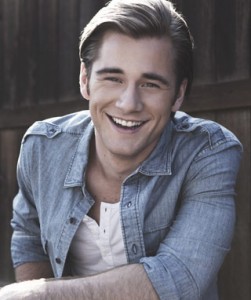 Perhaps one of the biggest breakout stars from ABC Family's Ravenswood is Luke Benward. Not only does Luke star as Dillon in the hit ABC Family series, but thanks to several successful roles on The Disney Channel, his star is on the rise. Luke will appear alongside Jason Isaacs, David Arquette, Lauren Holly, and Tom Skerritt in a starring role in Field of Lost Shoes.
Luke recently appeared in the Disney Channel Original Movie Cloud 9, as well as in a recurring role on Good Luck Charlie. Cloud 9 premiered to 5 million viewers, easily making it the number 1 show on cable for the night.
We got the chance to speak with Luke about his dark and shocking role on Ravenswood, his role on Cloud 9, and the twists and turns that viewers can expect in the season finale of the spooky ABC Family series.
Read on for our interview with Luke Benward: