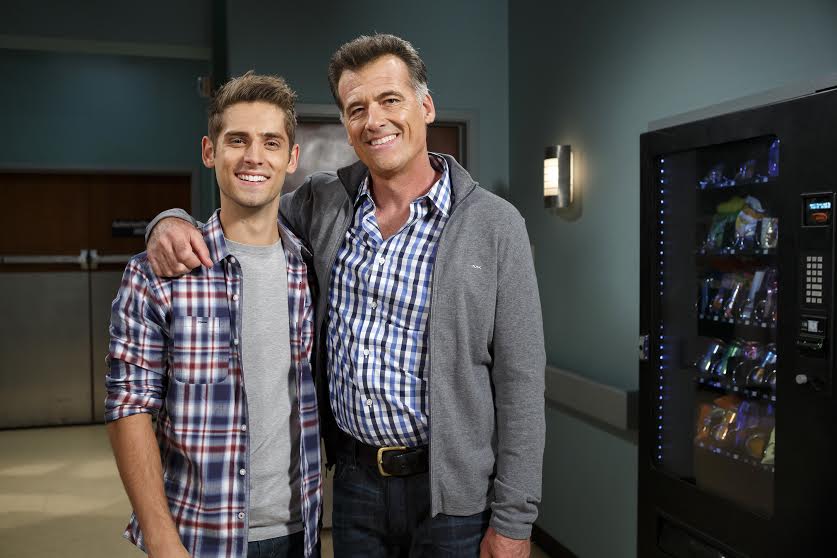 This is so great! We have an exclusive look at the latest Kyle XY reunion on an upcoming episode of ABC Family's hit comedy series Baby Daddy. Bruce Thomas is set to appear in the new episode slated to air March 5th, officially reuniting him with his former co-star Jean-Luc Bilodeau. The duo previously played father and son on the dearly departed ABC Family series Kyle XY. I loved that show so much!
They're both looking good! With Cassie Scerbo also guest starring, this is shaping up to be a great episode.
Baby Daddy airs Wednesdays on ABC Family.