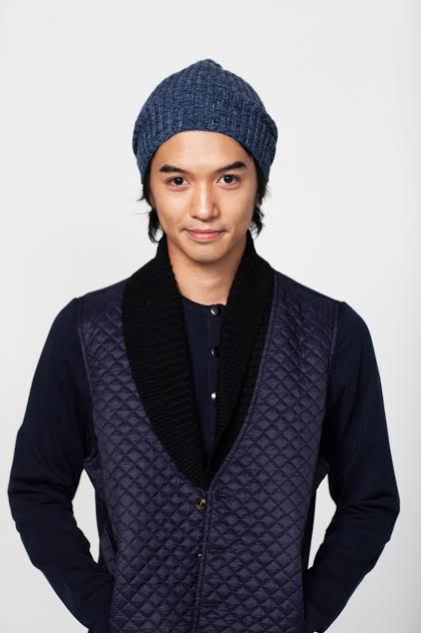 We had the chance to chat with Toru Uchikado about his television debut. Toru plays the role of Ren Shimosawa on the hit NBC series Heroes Reborn. With the highly anticipated series finale coming up on January 21st, Toru reveals what the fans and viewers can look forward to from the episode.
Read on for our exclusive interview with Toru Uchikado below:
To start off, can you talk a little about what initially inspired you to get into acting and entertainment?
Since I was a kid, I've always liked going to movie theater with friends and being taken away from reality into a different imaginary world. Although I thought about going to film/theatre major, when I went to college in Japan, I was afraid of limiting my future and ended up in business major. But, when I went to study abroad in Saint Louis, Missouri for half a year as an exchange student, I took an acting class instead of a business class because I hated reading business textbooks due to my poor english. And it was so much fun! So when I finish my degree in business, I finally made up my mind to pursue acting and moved to LA.
Is there anyone that has influenced or inspired you? Or anyone that you'd love to work with some day, if you could pick anyone?
Tom Hanks, Leonardo Dicaprio and Bryan Cranston.  As for Japanese actor working in America, I would love to work with Hiroyuki Sanada who was in Last Samurai, twilight samurai, and etc.
Can you tell us a little about your character in Heroes Reborn and what attracted you to the role? Were you a fan of the original series?
I play the character Ren Shimosawa. He is a young Japanese guy who is known as a professional video game expert. He falls in love with a girl named Miko who is one of the main characters on the show. He helps her complete her mission and find her father. When I got the audition for this, I knew instantly that this character was close to who I am and felt this strong pressure that I had to book this. I might be a bit exaggerating but I thought If I can't book this, I maybe should go back to Japan and find other career.
As for the original series, I wasn't watching when the series was airing but I knew how big the show was worldwide and I binge-watched all four seasons after I got the audition. Now, I'm a fan of the show. Heroes is huge in Japan as well so I was very happy when I booked the role.
What have you enjoyed most about your time on the show?
Working with other actors, crews, producers, writers… everyone! It's a huge show and so many people were involved. But I really thought everyone was nice and great to work with. Especially I appreciate other cast members. As heroes is an ensemble show, you don't get to work with all other actors on set. But, we always hang out together in Toronto while shooting and got to know each other.  We still keep in touch. I admire each of them in many aspects.
What's in store for your character when the show returns in January?
I will be connected to Emily who Gatlin Green is playing and we will try to find Tommy and Miko. I feel like Ren has been sneaking around all the time from episode 1 but he will not stop doing that till the last episode…so enjoy that.
More specifically, the highly anticipated season finale is coming up. What can you tease about what the viewers can expect from the episode?
It will be intense. So many crazy things happen in the last two episodes. I mean this is a TV mini series and only 13 episodes so it's always high pace and intense but you can expect much more excitement from last two episodes. And so far, you've been seeing all the characters in different places, and different storylines(except Harris is in every one of them…) but all the characters are finally coming together. It'll be exciting!
Lastly, is there anything else that you're working on? What can the fans look forward to from you next?
There are several exciting things in the works that will hopefully fall into place and I can announce them soon, but for now fans can follow me on all my social media (Twitter). Thanks so much for the interview!
Thanks so much to Toru Uchikado for taking the time to chat with us! Be sure to tune in to the series finale of Heroes Reborn on NBC!