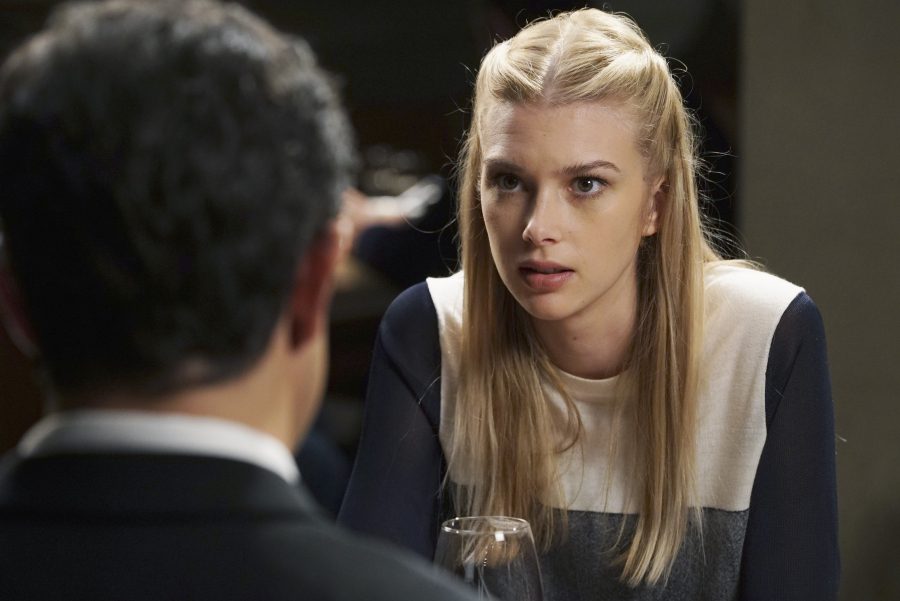 We talk to Emma Ishta about tonight's Stitchers season finale, what the fans can expect from the episode, working with guest star Henry Rollins, and her hopes for season 2.
Read on for our exclusive interview with Emma Ishta below:
Congrats on getting renewed for a second season! That's awesome.
Thank you. It's very exciting.
How did you guys react? Did you celebrate at all?
We did, yeah! I was at home by myself when I found out. I called my husband and my best friend and we all went out and celebrated and had a really nice night.
Talking about the season finale, what can the fans expect from the episode?
A lot of questions answered. A lot of where the Stitchers program came from and how it developed. How Kirstin got her temporal dysplasia. If you watch the trailer for the episode, you see that she wasn't born with it but it's something that happened at a point in her life and it ties back to when she was talking to Dr. Sebastian about the brain injury she had when she was 8 years old. There's going to be a lot of questions answered and a lot of things to cover.
What was it like working with the guest stars this time around? You guys had some great ones.
We did. We had some great guest stars. I LOVE Henry Rollins, he's an amazing human being. It was such an honor to be working with him and just to talk to him. He's so kind and so generous. He's awesome. I have nothing but nice things to say about him. I was stoked to be in his presence. He was great.
What would you say you're most excited for the fans to see when the finale finally airs?
There is going to be a great montage of images at the end of the episode that I think all the fans are going to love. I'm excited to see the reaction for that.
What are your hopes for your character moving forward in season 2?
I hope that she becomes a more full human being. To become very comfortable and confident in that and continue to grow. She's so smart and does so many badass things. I hope she keeps doing that stuff but I hope she continues to become more complex and explore the layers in that character.
Tune in to ABC Family tonight at 9 p.m. ET for the Stitchers summer finale, airing following Pretty Little Liars.
Keep up to date with Emma Ishta by following her on Twitter: @EmmaIshta.