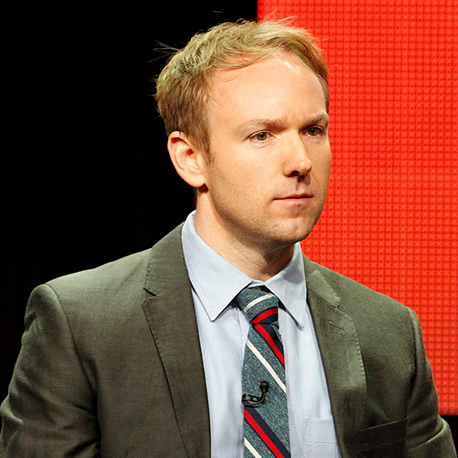 Ahead of tonight's Chasing Life season 2 premiere, we caught up with showrunner Patrick Sean Smith to find out what to expect from the ABC Family show's sophomore season. Read on for our full interview!
Last time, we talked about how there was a tonal shift between season 1A, which dealt with April's diagnosis and treatment, and 1B, which was more focused on remission. 1B ended with April relapsing, losing her job and accepting Leo's proposal, so is it safe to say there's going to be another shift for season 2 we see her handle all that?
Patrick Sean Smith: I think if it feels like there is, it's not necessarily intentional. The drive for this season and what we wanted to do with April was take her out of the familiar and put her in the unknown. With her losing her job, that was a big step in what we're exploring with the character this season, [seeing] somebody who was so Type A and needed to have a very clear path for her future step off that path and go elsewhere. I think it feels exciting and it also feels scary and daunting. Tonally, we're always trying to explore everything in as real a context as possible, what her character would be going through given where she is medically and where she is in her life. I think she definitely is inspired. You can see in the premiere that April's arc is exciting but it's also kind of heavy, given what she's dealing with.
In terms of exploring everything in as real a context as possible, when you sat down to plan season 2, were you concerned about differentiating April's relapse journey from what we already saw her go through the first time around?
Absolutely. We marked out what her health journey is for many seasons to come and it seemed like the next step for April's experience would be clinical trials, which also represent the unknown – they're not a guaranteed outcome, and thematically, that state of mind is what April is exploring in this season, so we'll see her try multiple clinical trials with varying results.
Generally speaking, when there's a love triangle or unresolved romantic tension, that's a huge draw for viewers. After the person in the middle of the triangle finally picks someone or the couple everyone ships finally gets together, that can sometimes lead to shows jumping the shark because the thing that viewers were waiting for actually happened. Were you concerned about that after Leo proposed and April accepted?
Not necessarily. I think you're always trying to find new ways to explore love triangles, which are great tension with great emotional stakes and audiences get behind them, but sometimes you don't want to play it too safe, which is why there will be a wedding for April and Leo and we wanted to keep pushing their relationship forward at the same time that Dominic is coming to accept that his window of opportunity with April is closing and if he's going to do anything, he needs to do it soon. I'm excited for everybody to see what happens with April and Leo this season, and at the same time seeing Dominic really become a stronger character.
Especially with April no longer working at the Post, did you have to phase out any characters for season 2, or will we see some old faces?
We'll definitely see some old faces. April's big question in leaving the Post is who does she want to stay a part of her life? As she starts season 2, she knows she's not going to see Dominic and it would be work on both their parts to stay in each other's lives. We find her asking herself that question – is that a relationship she wants to put energy and time into?
There are some new characters introduced in season 2, including Krysta Rodriguez's Vanessa and Aurora Perrineau's Margo. As showrunner, how do you go about integrating new characters in a way that doesn't seem out-of-the-blue or jolting to the viewer?
Usually for me, it's finding a voice for a character that seems to complement the ones that we have but also that's needed or wanted in the show. I think the introduction of Vanessa made sense because we wanted somebody who was also dealing with cancer and was also living her life differently because of it, but as a counterpoint to Leo, who's a much more "carpe diem" Robin Hood, she's somebody who has decided to put herself above and in front of everybody else, which some people look down on as being selfish, but I think when you're dealing with a life-threatening illness, it's understood why. In introducing her character, that was a voice that was important for April's journey as she's asking herself these questions to see the spectrum of how far she's willing to go to be selfish. The same with Margo, who's coming in as a new relationship for Brenna and is more mature. Brenna, who has dealt with so much at a young age, thinks she is an adult but needs to be reminded that she's still a 17-year-old girl who shouldn't miss out on 17-year-old girl stuff despite the secrets of her father and all that her sister's going through.
It sounds like it's going to be a great season!
I'm excited for you guys to see it. We've been working really, really hard this season, making it the best we possibly can make it!


Follow Patrick Sean Smith on Twitter (@SEANSMITH74) and don't miss the Chasing Life season 2 premiere tonight at 9/8c on ABC Family.