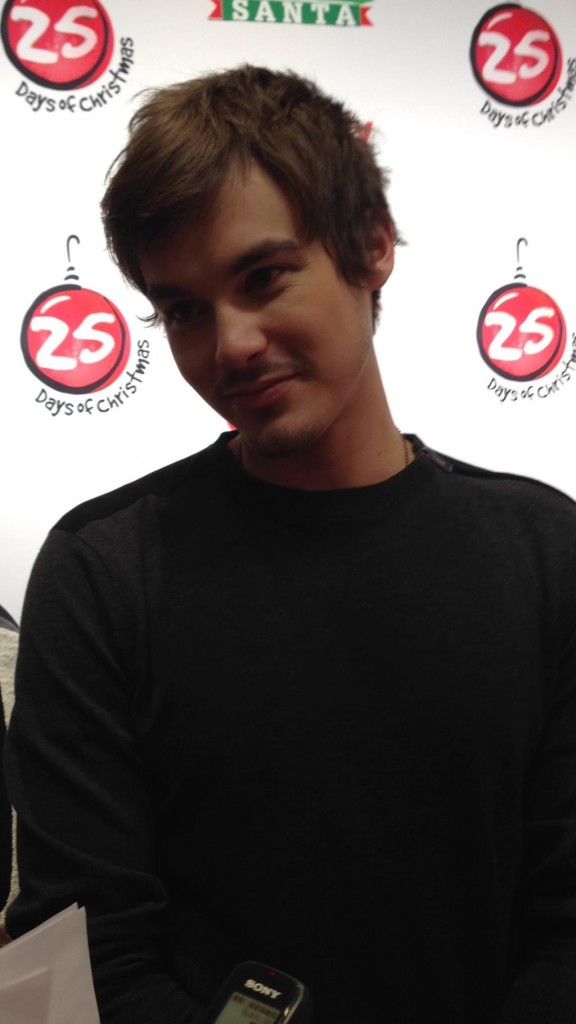 Tyler Blackburn joined a few of his Pretty Little Liars co-stars this past weekend to walk the red carpet of ABC Family's 25 Days of Christmas Winter Wonderland. The event took place at Rockefeller Center in New York City to celebrate the holidays and the upcoming new seasons of their hit original programming.
Tyler stars as Caleb Rivers on the mega-hit mystery drama series Pretty Little Liars. We're thrilled to announce we had the chance to chat with Tyler on the carpet about tonight's Pretty Little Liars ChristmAs episode, why the recent "A" reveal may not be what it seems, and previewed what the fans can look forward to tonight. Hint: Santa Boxers.
Check out the video of our exclusive interview with Tyler Blackburn below:
Thank you so much to Tyler Blackburn for stopping to chat with us. We really appreciate it!
Be sure to keep up to date with Tyler by following him on Twitter @TylerJBlackburn.
Don't forget to tune in to the Pretty Little Liars christmAs special "How The A Stole Christmas" tonight on ABC Family!