Many of you will recognize D.W. Moffett for his roles in Friday Night Lights, Happily Divorced, and of course, Switched at Birth. A man of both stage and screen, D.W. excels both in front of the camera and behind the scenes.
D.W. stars as John Kennish in the groundbreaking hit ABC Family drama series Switched at Birth. We're thrilled to announce we once again had the chance to chat with him about the upcoming new season. He reveals what's in store for John Kennish when the series returns as well as the incredible fan support behind Happily Divorced.
Read on for our exclusive interview with D.W. Moffett below:
Pop City Life: Congratulations on another highly anticipated new season of Switched at Birth. Are you excited for fans to see what's in store?
D.W. Moffett: Totally excited! Switched is blessed with amazing fans and I'm sure they'll be pleased with the season. Of course, we'll be hearing from them on Twitter!
The biggest thing the fans are talking about in anticipation of the new episodes is Bay and Emmett reuniting. How will your character, John, be reacting to the news?
John just wants what's best for Bay. If Emmett proves he is going to be good to Bay, John will be on board.
You've been branching out in the past as a director. Will you be directing episodes of Switched at Birth this season? What is it about directing that yo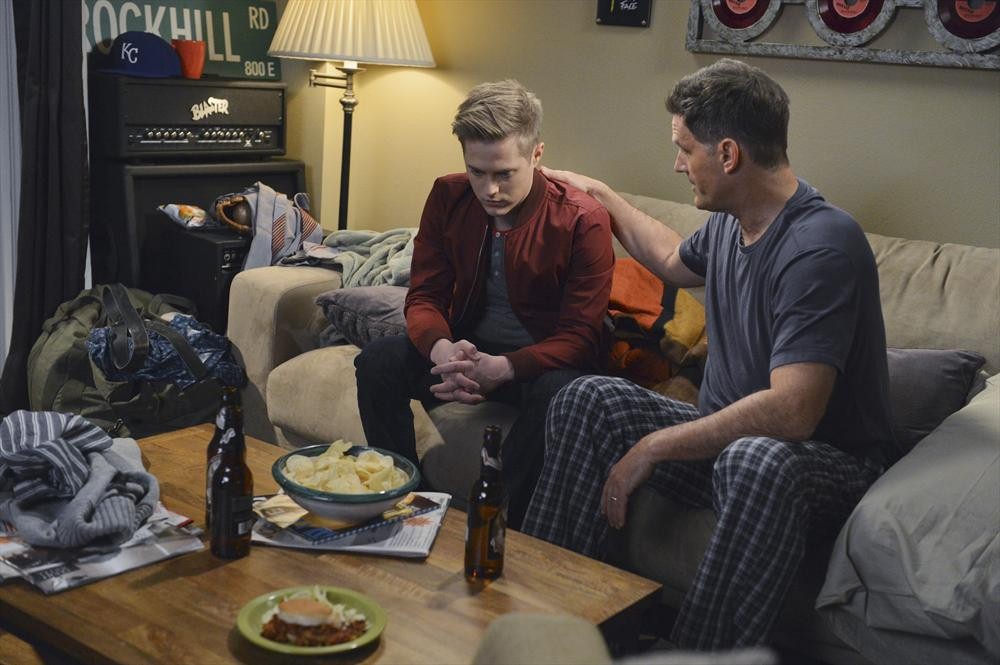 u enjoy?
I'm actually prepping an episode as we speak. I'll be directing the actors starting 6/18!
You were featured in one of my favorite scenes of the last season, the scene where Toby is distraught over his relationship with his wife and you are comforting him. It was so sweet and touching to watch. A little bird told me that some of those lines were unscripted. Can you talk a little about that scene with Lucas Grabeel and how the two of you were working together so well?
I try at all times to honor the writer's words but sometimes in the moment, different words and phrases just come out. That's what happened in that scene. Lucas is a wonderful actor and is a joy to work with.
John and Kathryn were struggling with Kathryn's decision to write her new book. Will that continue to be a tense subject among the two? What can we expect from that?
I think John has resigned himself to the fact that Kathryn is a writer!
What's it like working with Lea Thompson?
LOVE LOVE LOVE HER!!!!
John and Regina's relationship has had its ups and downs throughout the years. What's in store for the two of them in the new season? Will they continue to butt heads over raising Daphne?
Fireworks to come!
You've had some great guest stars this season. Will we be seeing any new or familiar faces in the new episodes?
Yes. To Both. No spoilers!
What else can you tease about the new season and what is in store for John Kennish?
John continues to grow and also continues to be challenged by the actions of his family.
Finally, I was so bummed to hear about Happily Divorced. Can you talk a little about the incredible fan support for the show?
I was so sad to see Happily Divorced go. I'm hoping the continued fan support will convince the network to bring it back. Who knows??
We'd like to thank D.W. Moffett for taking the time to answer some questions for us. We really appreciate it!
You should be sure to follow him on Twitter to get recent updates on what he's up to @DWMoffett.
Be sure to tune in to the second half of Switched at Birth season 3 when it premieres June 16th at 8 pm ET on ABC Family.
Check out our first interview with D.W. Moffett here.