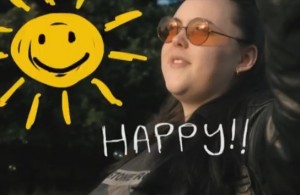 Excuse us while we attempt to contain our excitement that My Mad Fat Diary is coming back soon. If you haven't seen the first season yet, you need to. The hilarious series has finally churned out the official trailer for the new episodes.
"Series 2" will feature Rae struggling with starting college and losing her virginity, all while wearing awesome sunglasses.
New episodes of My Mad Fat Diary are coming soon to E4.
Watch the official trailer video below: