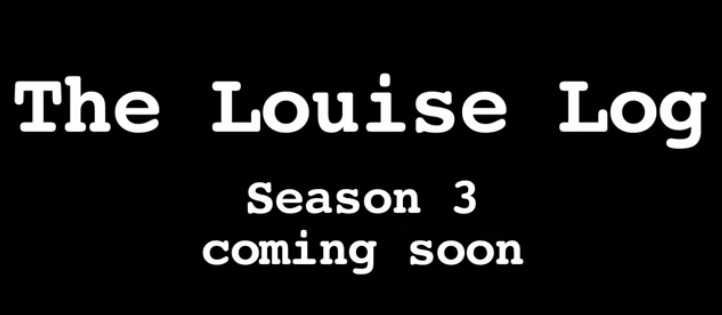 We're happy to announce that the popular web-series The Louise Log is coming back with a third season! After gaining popularity after being recommended by Roger Ebert, the critically acclaimed series is only getting bigger and better. The comedy has successfully raised 12,000 dollars in a crowdfunding campaign to help fund the third season. With any generous donation, fans could receive personalized emails, autographed scripts, t-shirts, and even invitations to the set of the show.
The new season will feature a great selection of Broadway and Off-Broadway actors playing new characters. Morgan Hallett will be taking over the role of Louise. At least 10 new episodes will begin in January 2014.
Watch the trailer for season 3 of The Louise Log here:
Series creator Anne Flournoy plans to release a new episode every month for at least 10 months. We can't wait for the new episodes.
A veteran cast of new faces will be appearing in the new season of The Louise Log, among them New York theatre legend Everett Quinton, Drama Desk nominee Joseph Franchini, Jay Patterson, Wayne Maugans and Jayne Haynes.
Morgan Hallett – Louise
Everett Quinton – Ethelred (Phineas? father)
Danusia Trevino – Queen Elizabeth
Joseph Franchini – Phineas
Jennifer Sklias-Gahan – Ava
Jay Patterson – The Pitbull, a television talk show host
Ann Imig – The Therapist
Wayne Maugans – Acting Coach
Shari Simpson – The Massage Therapist
Snezhana Chernova – The Babysitter
Jayne Haynes – The Shorter Maid
Marie Christine Katz – The Director
Be sure to keep up to date on all news Louise at the official website: http://www.thelouiselog.com/