40. THE BOXTROLLS

Release Date: September 26, 2014
Starring: Toni Collette, Elle Fanning, Ben Kingsley
Directors: Graham Annable & Anthony Stacchi /Writer: Irena Brignull
Trailer: http://www.youtube.com/watch?v=Di_w1K5fEMg
Genre: Animation, Adventure, Family
Plot Crunch: A young orphaned boy raised by underground cave-dwelling trash collectors tries to save his friends from an evil exterminator. Based on the children's novel 'Here Be Monsters' by Alan Snow.
*The animators behind Coraline and Paranorman come back for another fantasy/horror/children's epic. If the premise doesn't catch your eye, maybe the well-done trailer actually will. Yet again Laika shows no boundaries in commenting on what is considered to be an "ordinary family"… I personally loved the inclusion of a gay character as one of the major points in Paranorman. Here's hoping we get more original and exciting animation like this in the years to come that take the genre and flip it on its head entirely.
39. THE HOBBIT: THERE AND BACK AGAIN

Release Date: December 17, 2014
Starring: Benedict Cumberbatch, Evangeline Lilly, Richard Armitage, Orlando Bloom, Hugo Weaving, Cate Blanchett, Ian McKellen, Martin Freeman, Luke Evans, Lee Pace, Christopher Lee, Aidan Turner, Billy Connolly,
Director: Peter Jackson /Writers: Fran Walsh, Phillippa Boyens, Peter Jackson, Guillermo del Toro
Trailer: –
Genre: Adventure, Fantasy
Plot Crunch: Bilbo, Gandalf and the Dwarves are in Smaug's lair, but will they get their gold and return home safely?
*The final part in Peter Jackson's epic Lord of the Rings franchise has got to go out with a bang, especially with all the returning cast. The ending of The Hobbit novel is particularly epic, but this extended film will supposedly add lots to the finale.
38. MINIONS

Release Date: TBA 2014
Starring: Steve Carell, Jon Hamm, Sandra Bullock, Pierre Coffin, Chris Renaud
Directors: Kyle Balda & Pierre Coffin /Writer: Brian Lynch
Trailer: –
Genre: Animation, Comedy, Family
Plot Crunch: Gru is recruited by an organization to stop Scarlet Overkill, a super-villain who, alongside her inventor husband Herb, hatches a plot to take over the world.
*It's a Despicable Me spin-off with some really great actors involved, so did you NOT expect Minions to be on here?
37. VERONICA MARS

Release Date: TBA 2014
Starring: Kristen Bell, James Franco, Krysten Ritter, Jamie Lee Curtis, Martin Starr, Justin Long, Tina Majorino, Christine Lakin, Dax Shepard, Jerry O'Connell, Max Greenfield, Jason Dohring, Ken Marino
Director: Rob Thomas / Writers: Rob Thomas & Diane Ruggiero
Trailer: –
Genre: Comedy, Crime, Drama
Plot Crunch: Created by Rob Thomas, he returns to direct the film by bringing the whole gang back together for more fun-filled and thrilling mysterious capers. VERONICA MARS: THE MOVIE will pick up ten years after the end of the acclaimed (but ultimately cancelled) WB series and co-stars Krysten Ritter, Jamie Lee Curtis, Tina Majorino, Martin Starr, Gaby Hoffmann, Ryan Hansen, Ken Marino, Sam Huntington, Francis Capra and Enrico Colantoni.
*Confession: I've never watched Veronica Mars before. However, I fully plan on catching up on the series well before the feature length version hits theaters. If it's even half as interesting and quirky as I've heard, I'm sure I'll love it. Regardless, I think this project sounds too amazing for words and the cast alone is just mind-boggling.
36. THE HUMAN CENTIPEDE III (FINAL SEQUENCE)

Release Date: TBA 2014
Starring: Eric Roberts, Robert LaSardo, Tommy Lister, Bree Olson, Tom Six, Dieter Laser, Laurence R. Harvey, Jay Tavare
Director & Writer: Tom Six
Trailer: –
Genre: Drama, Horror
Plot Crunch: The American finale will be 100% politically incorrect. It's said to take place in a prison with a 100+ centipede! YIKES.
*The first two films are repulsive, horrific, and truly entertaining. I expect nothing less from the third (and final) installment in Six's trilogy of terror.
35. BIG HERO 6

Release Date: November 7, 2014
Starring: –
Director & Writer: Don Hall
Trailer: –
Genre: Animation, Action, Comedy
Plot Crunch: A group of six superheroes are recruited by the government to protect the nation.
*It's Marvel. It's Disney. It's animated. I'm anticipating perfection, and anything less would be an utter disappointment.
34. SEE NO EVIL 2

Release Date: TBA 2014
Starring: Glenn Jacobs, Danielle Harris, Katharine Isabelle, Michael Eklund
Directors: Jen Soska & Sylvia Soska /Writers: Nathan Brookes, Bobby Lee Darby
Trailer: –
Genre: Horror
Plot Crunch: See No Evil 2 revives the nightmare of the first film when Jacob Goodnight rises from the dead in the city morgue after his killing spree at the Blackwell hotel. In this ominous, underground locker for the dead, a group of medical students fight to survive as this deranged psychopath once again starts to pick them apart one by one.
*See No Evil, surprisingly, was one of my favorite horror films back in the heyday of 2006. Glenn Jacobs (Kane) was menacing and delivered some wickedly evil kills. I'm hoping for more of the same from See No Evil 2, if not a bit more in large part to the new additions of scream queens Danielle Harris and Katharine Isabelle.
33. THE WOMAN IN BLACK: ANGEL OF DEATH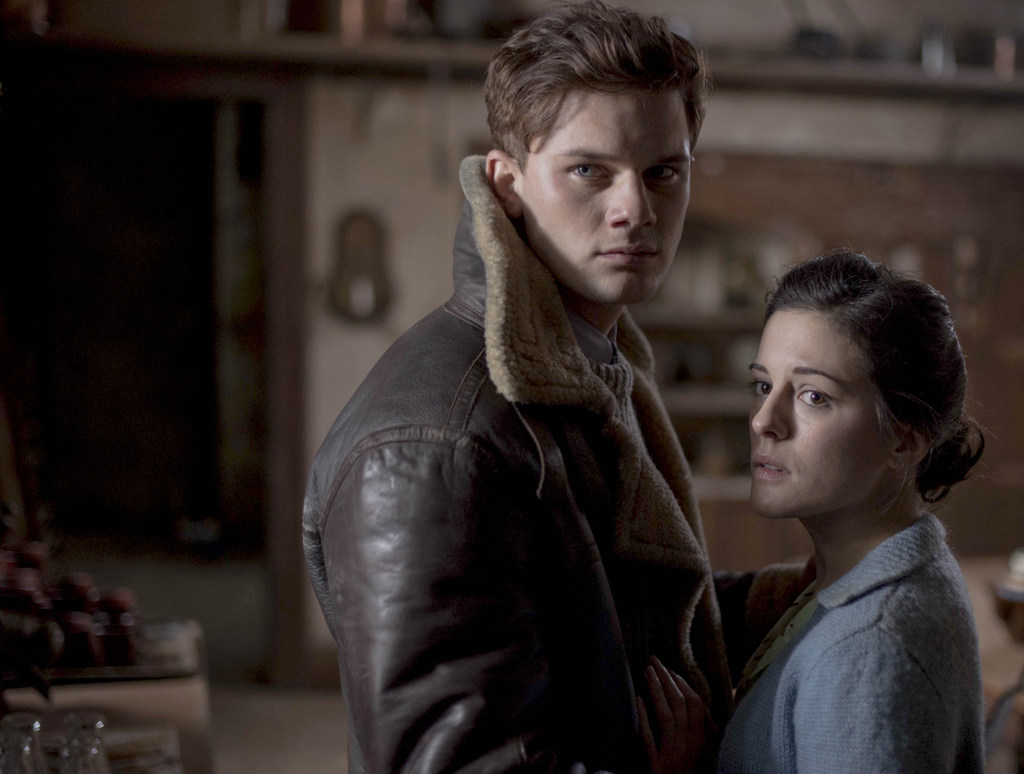 Release Date: TBA 2014
Starring: Jeremy Irvine, Helen McCrory
Director: Tom Harper /Writer: Jon Croker & Susan Hill
Trailer: –
Genre: Drama, Horror, Thriller
Plot Crunch: 40 years after the first haunting at Eel Marsh House, a group of children evacuated from WWII London arrive, awakening the house's darkest inhabitant.
*The Woman in Black delivered a memorable villain and a haunting ending coupled with some of the most atmospheric scare scenes in recent memory. Those are some big shoes to fill for Angel of Death, but I feel pretty confident that director Tom Harper (who has done some really great episodes of the vastly underrated Misfits) will deliver on the goods. Jeremy Irvine is also fascinating to watch onscreen; it will be interesting to see a turn different from War Horse.
32. LEGEND OF OZ: DOROTHY'S RETURN

Release Date: May 9, 2014
Starring: Lea Michele, Megan Hilty, Patrick Stewart, Dan Aykroyd
Directors: Will Finn & Dan St. Pierre /Writers: Adam Balsam, Randi Barnes, Barry Glasser
Trailer: http://www.youtube.com/watch?v=GNqYVjIEnXA
Genre: Animation, Family, Musical
Plot Crunch: Back in Kansas, Dorothy Gale decides to return to Oz in order to help her friends.
*Oz has a soft spot in my heart, as I've made it a mission to see basically every iteration of the world in existence. Dorothy's Return, hopefully, will be a solid addition to the franchise. I've always felt that the world of animation needed to delve more into the worlds of Baum. Lea Michele's vocals promise that at least the soundtrack will deliver the goods. If the trailer is any indication, the animation is simply stunning.
31. PARANORMAL ACTIVITY: THE MARKED ONES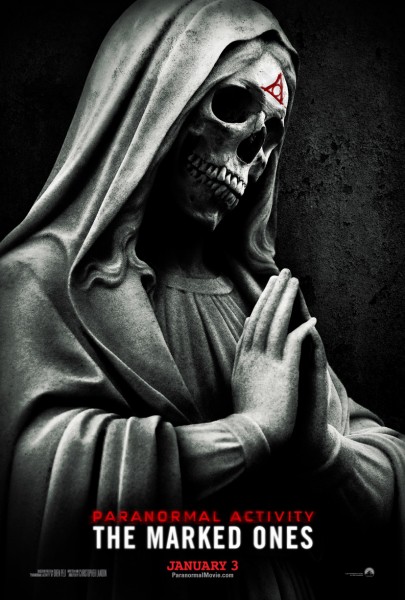 Release Date: January 3, 2014
Starring: Andrew Jacobs, Molly Ephraim, Richard Cabral
Director & Writer: Christopher Landon
Trailer: http://www.youtube.com/watch?v=J39iyK_aqDE
Genre: Horror, Thriller
Plot Crunch: After being "marked," Jesse begins to be pursued by mysterious forces while his family and friends try to save him.
*2014 will give us two new Paranormal Activity films, and while I'm excited for #5 as well, The Marked Ones is undoubtedly more intriguing. This marks the first time the series has strayed from the main storyline, but as the trailer reveals it will still link up to the whole Katie plot in some way. Luckily we get this flick sooner rather than later as it marks one of the first releases of the new year.