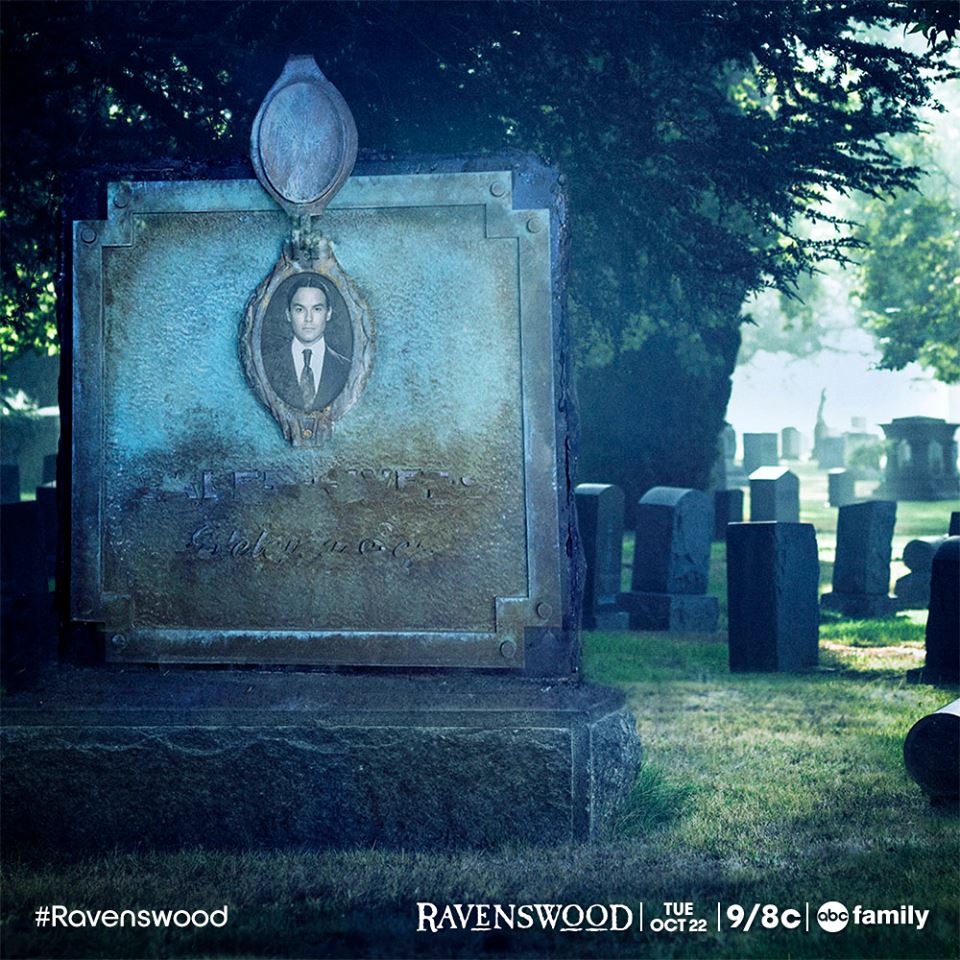 ABC Family's new series Ravenswood continues to get more mysterious with every press release. The latest news being the episode synopsis and a few images from the series premiere episode. If I look closely, that looks like Caleb on that tombstone. I can't really imagine the writers going all "Sixth Sense" on us so I'm going to assume Caleb sticks around in Ravenswood to learn about his family? Maybe? Whatever is written on that stone is conveniently covered. Any viewers want to take a stab at what's on there?
Ravenswood will premiere after a special Halloween episode of Pretty Little Liars on Tuesday, October 22nd on ABC Family.
Check out the synopsis for the series premiere of Ravenswood:
The mysteries continue in the series premiere of "Ravenswood," airing Tuesday, October 22nd (9:00 – 10:00 PM ET). After opting to stay in Ravenswood to help out new pal Miranda, Caleb begins to rethink his decision, especially after he meets Miranda's cold and unwelcoming Uncle Raymond (Steven Cabral). Caleb also has some unpleasant interactions with local resident Luke (Brett Dier), who is struggling to deal with a recent family tragedy and its ensuing scandal, which has also swept up his twin sister Olivia (Merritt Patterson).

Unnerved by what they witnessed the night of the party, and besieged by strange and supernatural occurrences, Caleb and Miranda begin to investigate this bizarre town. Their first ally is Ravenswood teen Remy (Britne Oldford), who has a keen insight to the town's peculiar history and has started connecting some troublesome dots. These five teens have no idea how connected their lives are the plans that Ravenswood has in store for them.