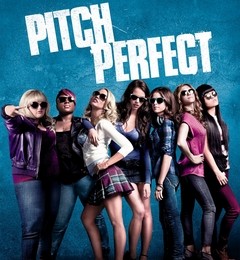 Pitch Perfect was one of our favorite films of last year. The cast is so talented and the movie was just plain awesome. The comparisons to Glee were inevitable but trust us when we say there is no comparison. Especially nowadays.
This is why we were thrilled when we learned that a sequel was in the works. Pitch Perfect 2 has just been confirmed for a 2015 release. There are now rumblings and rumors swirling that the flick may be filmed in London this time around.
This sounds Aca-Awesome.
But who will we see in the movie? It seems like the original cast is set to return but what about Bumper? The relationship between him and Fat Amy ended on a cliffhanger. Did she ever finish him like a cheesecake?
And what about Chloe, Aubrey and Donald? They all graduated and were not in the final scene. We loved all three of them. Would you see a sequel without them?
What are your hopes for Pitch Perfect 2?