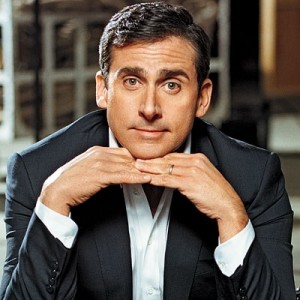 As usual super-heroes and blockbusters rock our summers. This year you can choose between Star Trek, Man of Steel, Pacific Rim, World War Z, The Wolverine or you can decide to spend your summer with one of the funniest guys of our time: Steve Carell.
This Daily Show's former correspondent who became famous for portraying the hilarious even if awkward Michael Scott in the Office will star in 2 different movies in July.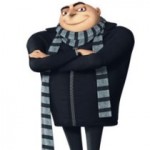 The first one is the long awaited Despicable Me 2. Carell comes back as the voice of Gru, the main character of the animated movie. This time Gru is retired from the super-villain job and turned into a careful father for his three adopted daughters Margo, Edith and Agnes. More than that, Gru joins the other side as he is recruited by the Anti-Villain League to help them to deal with a powerful new super criminal. Despicable me 2 will be on theaters on July 3rd and will be followed by a spin-off named Minions (Gru's yellow henchmen) set to be released on December 2014.
2 days later, Carell will be back on screen for The Way, way back an independent drama in which he is reunited with his little Miss Sunshine co-Star Toni Colette.
The movie focuses on Duncan an introverted 14-year-old boy during his summer vacation with his mother Pam (Toni Colette) and her overbearing boyfriend Trent (Steve Carell). There, Duncan finds an unexpected friend Owen (Sam Rockwell) who offers him a job at his local water park for a summer he won't ever forget.
And if 2 movies on the big screen are not enough for you, you can also enjoy Steve Carell at home as his latest movie The Incredible Burt Wonderstone is available on DVD on June 25.