Glee Spoilers: Swan Song – Sneak Peeks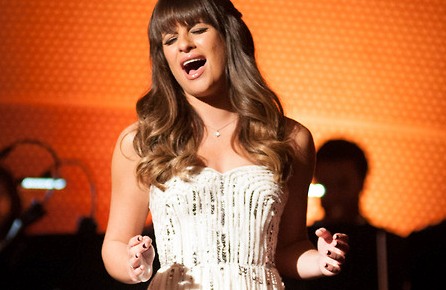 Get ready for a much more confident and defiant Rachel when Glee returns with Swan Song. Along with major spoilers about the fate of New Directions and the results of Sectionals, these sneak peeks offer a glimpse at a dance-off between Rachel and Cassandra July as well as a face-off between Sue and Finn. Who will be victorious? And will Marley be okay?
Check out the sneak peeks of the upcoming new episode of Glee: Swan Song.
Video:
TVLine has the second great sneak peek in which Sue takes over the choir room with the Cheeriors..much to the dismay of Finn. Beware, this clip spoils the results of Sectionals. Watch the sneak peek at TVLine here