We can't believe Glee is coming to an end! We still don't know which cast members are sticking around for season 4, but this new video of the cast filming sheds some light on where some may be next year. Pictures and video have leaked of the cast filming scenes at a train station seeing someone off as they head off across the country. Who and where?
Check out video of the cast filming for the season 3 finale: Goodbye.
Video:
Lea and Cory filming
(Source:
finchel-monchele-world
)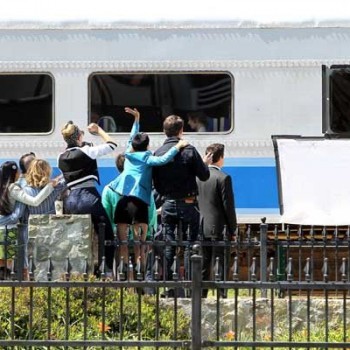 Is Rachel on her way to New York? Why is she taking a train and not a plane? Why aren't her parents there? Don't they care? And what about Kurt? We know Santana has an offer at the University of Louisville. Better start looking at some louisville real estate Santana! Will Puck and Brittany graduate?